Discover more from Autumn Diaries
Midlife musings from the road less travelled.
Why does it still matter?
Weigh-in Wednesday: -2.4 lbs
I changed my weigh-in day to Wednesdays because I often eaten a bit more at the weekends and found I could never enjoy my food because of the Sunday weigh-in. The only reasons why I used to do weigh-ins on Sundays is because I liked the name Sunday Scales 😉 I was glad to see the loss this morning because I had been stuck at the same weight for the last three weeks and I also needed to restore my trust in what I am doing, especially since I made the changes of dropping the calorie counting for good and focusing on journaling and eating more veg.
I also started food prepping again, haven't done that in more than a year. The reality is that in the evenings I often don't feel like cooking. My husband takes care of meals three times a week (thank you!) and when it's my turn it needs to be quick and easy. To be honest, that goes for all meals, breakfast and lunch, too. So I am prepping stuff at the weekends so I can easily throw something together during the week.
Normalising sugar and replacing food with words
This last week I also had cookies from the market and my beloved Justin's peanut butter cups. I did not binge on any of it but I still feel nervous around sugar which is another reason why the scales gave me peace of mind this morning. Learning to normalize sweets without guilt is not an easy change for me and something I keep practicing. The evenings are still the most challenging, when I just want to chill out in front of the TV with my dinner and snacks. However. I did pull out my journal and started writing a couple of times during the day when I had a strong urge to snack but wasn't physically hungry. In those moments I did replace food with words, and I did not eat when I normally would have. That feels pretty big and while I am not quite there yet in the evenings I feel good about focusing on these situations during the day. I am giving myself the gift of time to figure this out. Rome wasn't built in a day, neither are healthy habits after a lifetime of diet mentality.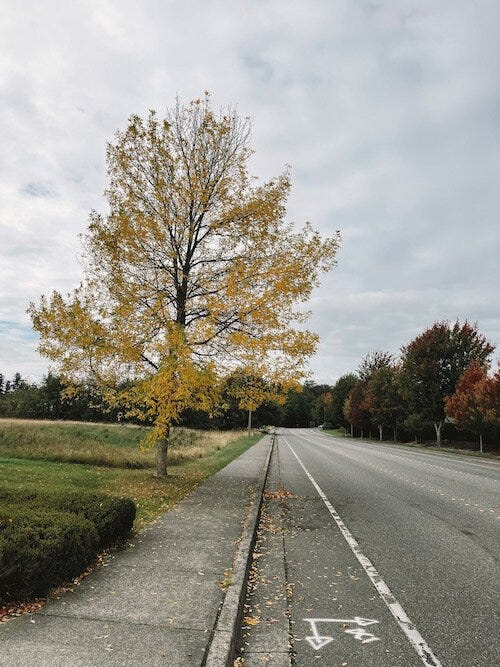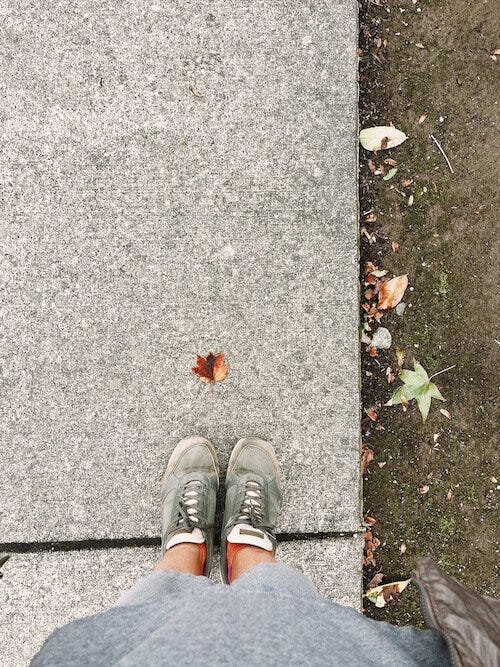 Why does it still matter?
In my previous post I mentioned that I've been blogging on and off about weight loss since 2005. It only hit me after I published it that this is 16 years! Have I lost all my weight in that time? No. This gave me pause, I won't lie. And for a moment it made me feel a bit hopeless and demoralized. I am 58 and should have figured this out by now, no? Or admit defeat and stop trying and simply live my life?
Here is the thing: I never put my life on hold because of the weight. Since 2005 I got married, moved 15 times, lived in MA, WA, Germany, the UK, managed a hotel, became the registrar of an international school, built a house, built a 6-figure business, bought a plane. That's a whole lot of living!
So why does this still matter so much to me?
Well, it matters to my health for starters, which would definitely benefit from losing another 60 lbs or so. But ultimately this is not about the weight but rather about trauma and my lifelong habit of using food to calm my nervous system. It's about healing emotional eating and healing takes time.
It's funny because now that I am establishing a new journaling habit I suddenly remembered how journaling has always been instrumental and life changing for my healing processes. I remembered how journaling had walked me off the ledge of depression in 1998, after the break-down of a longterm relationship. I remembered how I used to carry around a pocket journal which helped me through panic attacks in public places, and how journaling readied me to meet the love of my life, my wonderful husband.
Journaling is a good old friend and I am so glad we're getting reaquainted and look forward to spending lots of time together. ❤️