Discover more from Autumn Diaries
Midlife musings from the road less travelled.
Filling up the well
Ever since I've gone down the Human Design rabbit hole, I've become more and more fascinated by the concept of energy and how we absorb, reflect and use it. My type, the Projector, apparently is a "non-energy type with an undefined sacral center," which sounds a bit woo but once I understood what it means, it was like a light bulb turning on.
Projector don't produce energy themselves and fill their well, or sacral center, from the energy of other people and also places. This, again, explains so much:
My love of inner city living. Lots of people, lots of energy.

My love of going to markets and working in coffeeshops. People and place energy.

My love of apartment living: Even if I never see my neighbors and we are separated by walls, I still sense and utilize their energy. I have never felt comfortable in a house in the suburbs or the countryside, and now I understand that dynamic a little better.

My dislike of huge crowds, like a big concert in a stadium for instance. That's too many people in a confined place and too much condensed energy for me to absorb.

My sensitivity to individual's energy, some people can really drain me while others leave me feeling energized and full.
When I lived in London from 1991-2005 I used to go to a flower market called Columbia Road Market (see photos below) and it became my sanctuary. Every Sunday I'd make the trip early in the morning, driving through a deliciously quiet London, to be greeted by the hum of music, colors and people as soon as I rounded the corner into Columbia Road. I would get my favorite coffee and cream cheese & salmon bagel and sit on a bench or a curb and soak it all in. Most of the time I went by myself, this was my beloved Sunday ritual, it filled me up and saved me many times through the ups and downs of life in my 30s and early 40s.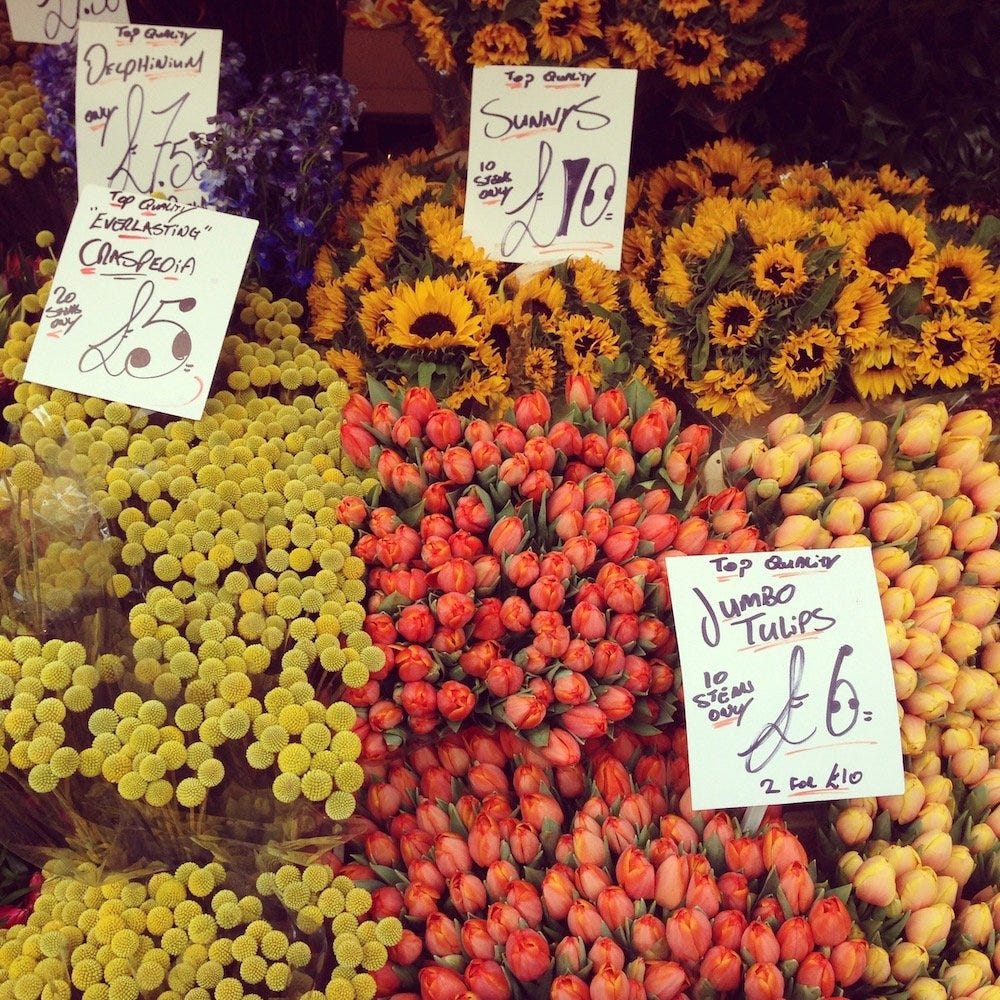 Jumbo tulips are the best! View fullsize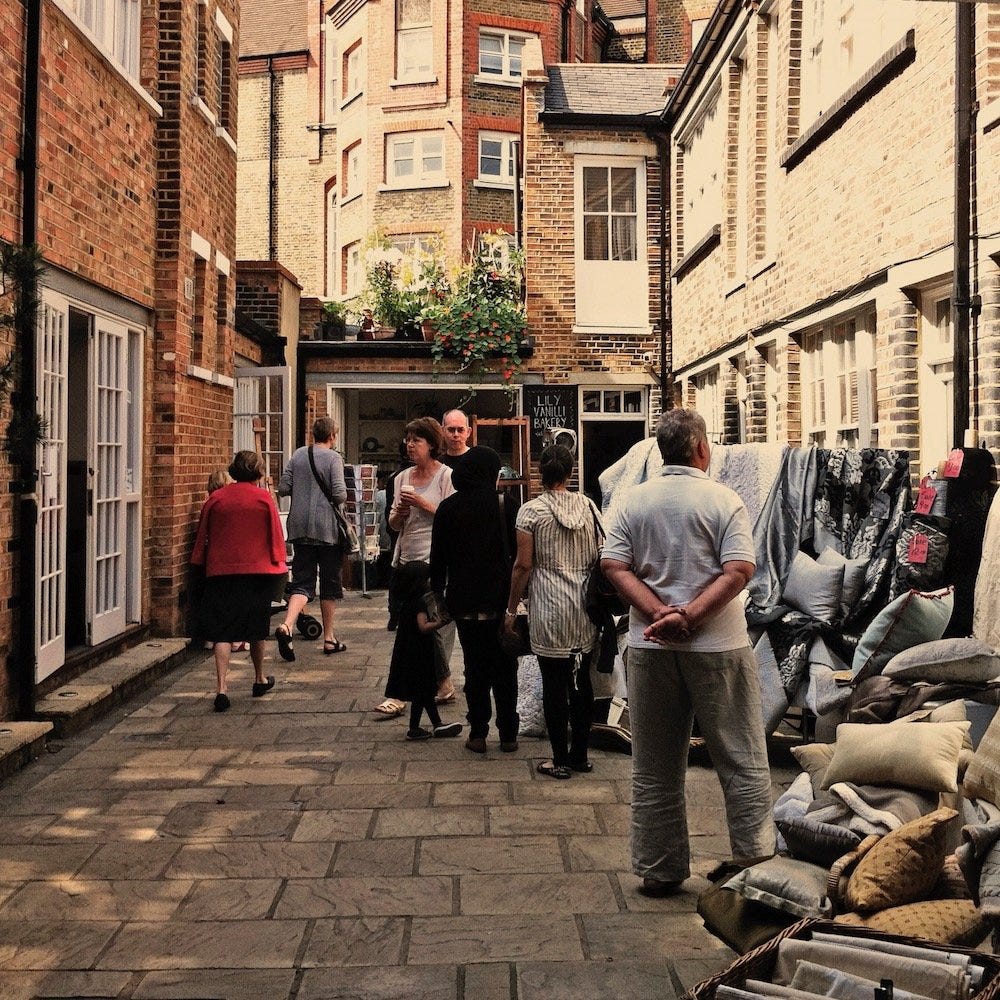 Lots of alleyways and quirky shops View fullsize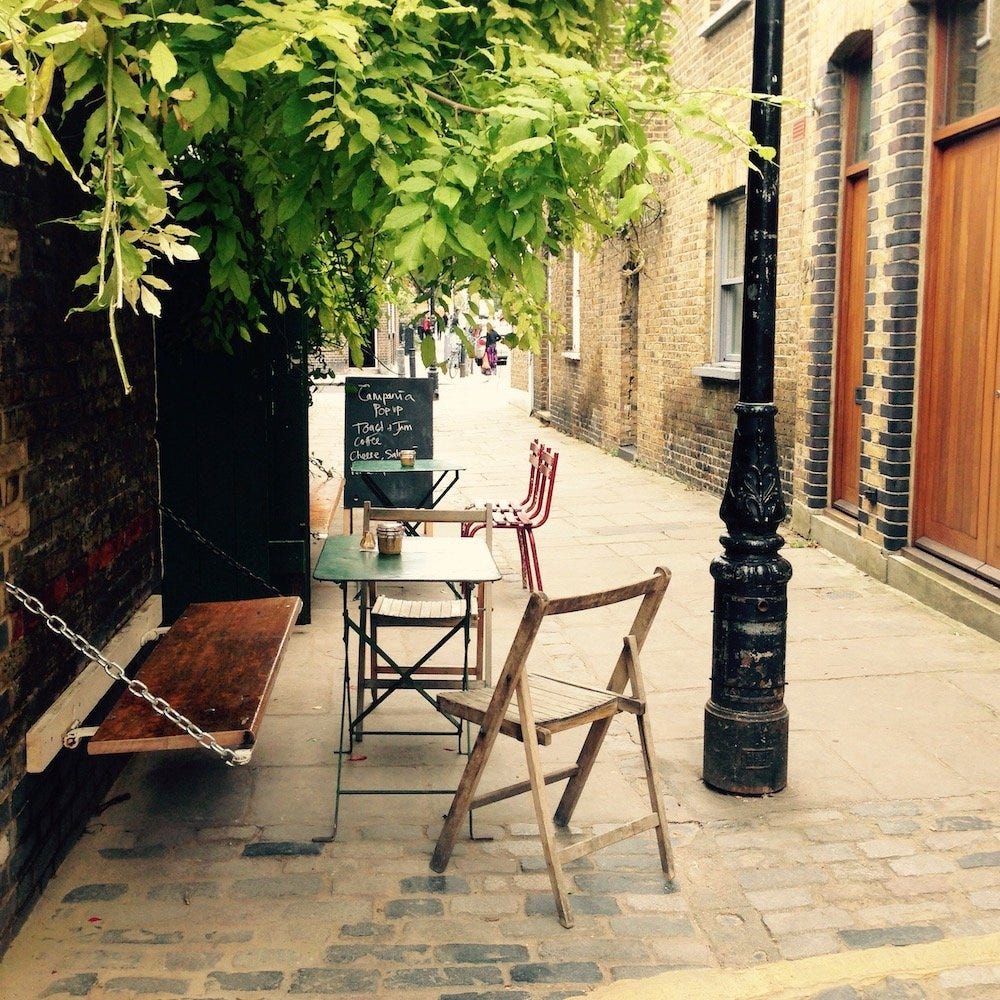 My favorite bench View fullsize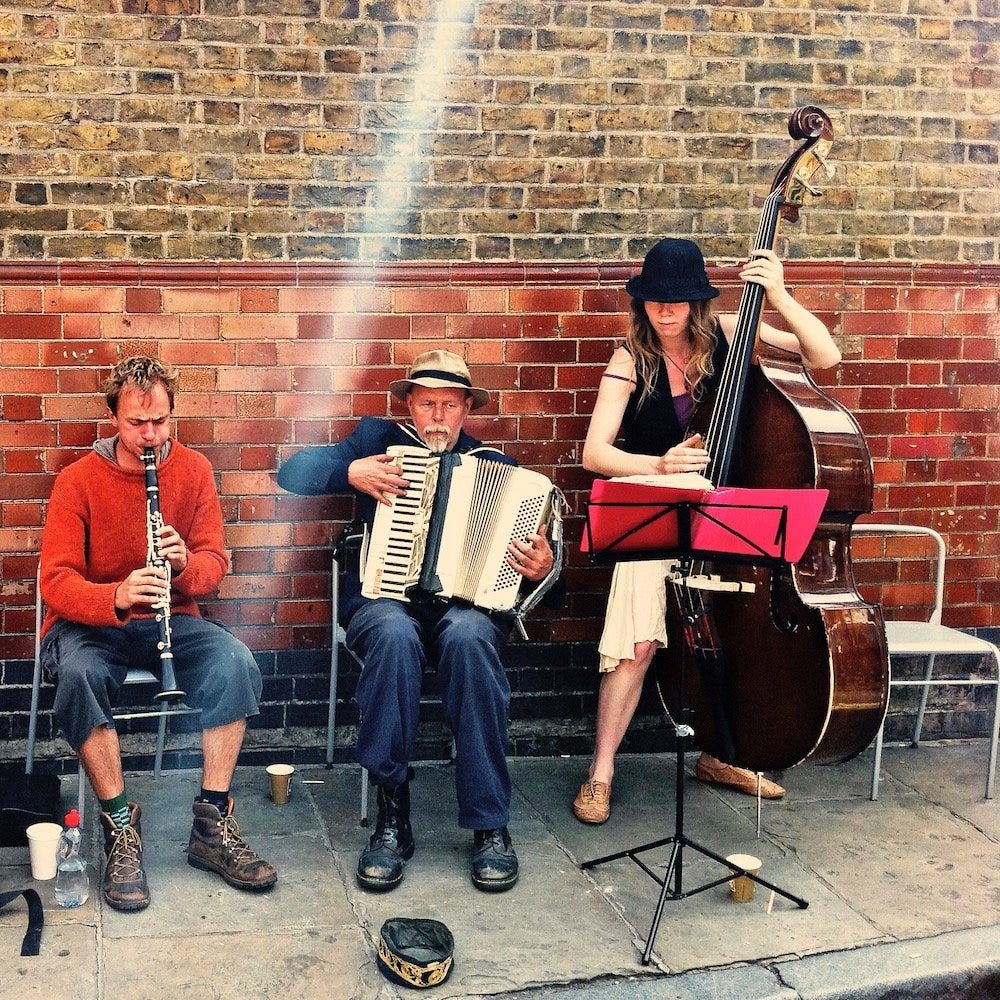 Many talented musicians play here View fullsize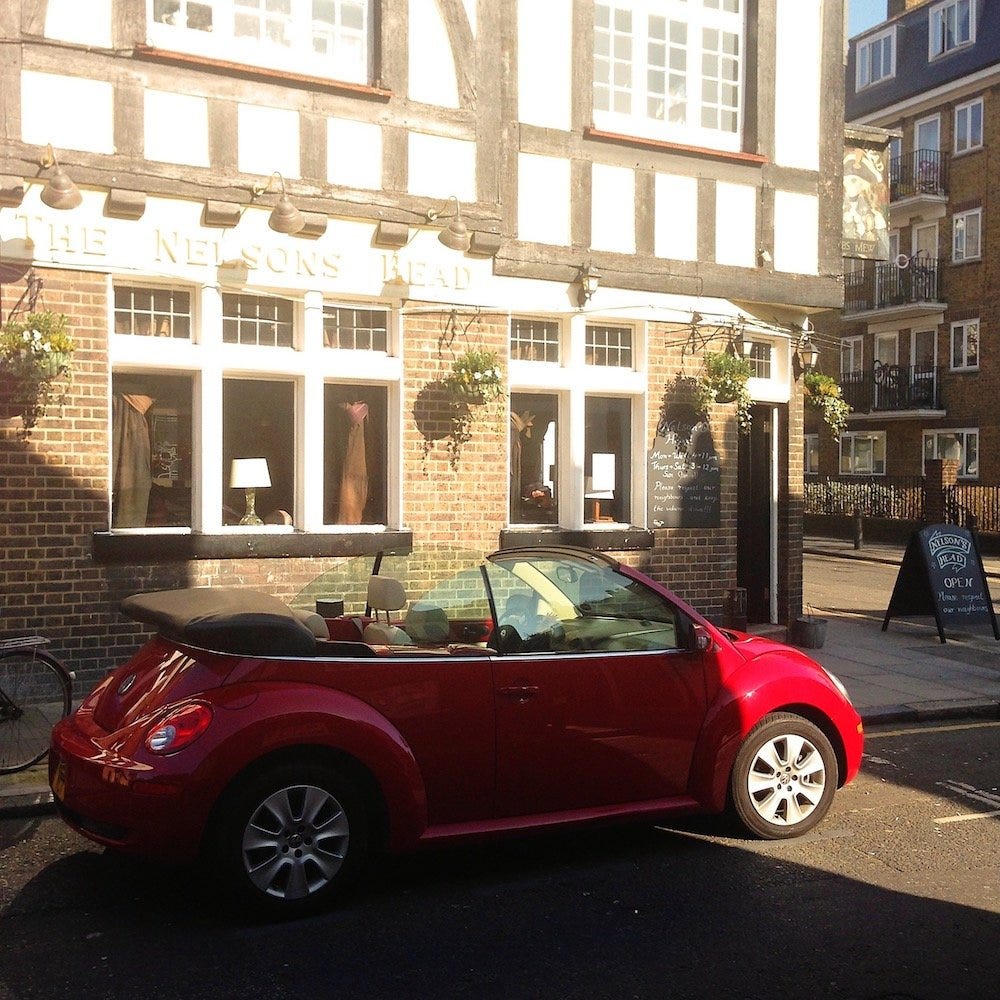 My beetle came to Europe with me View fullsize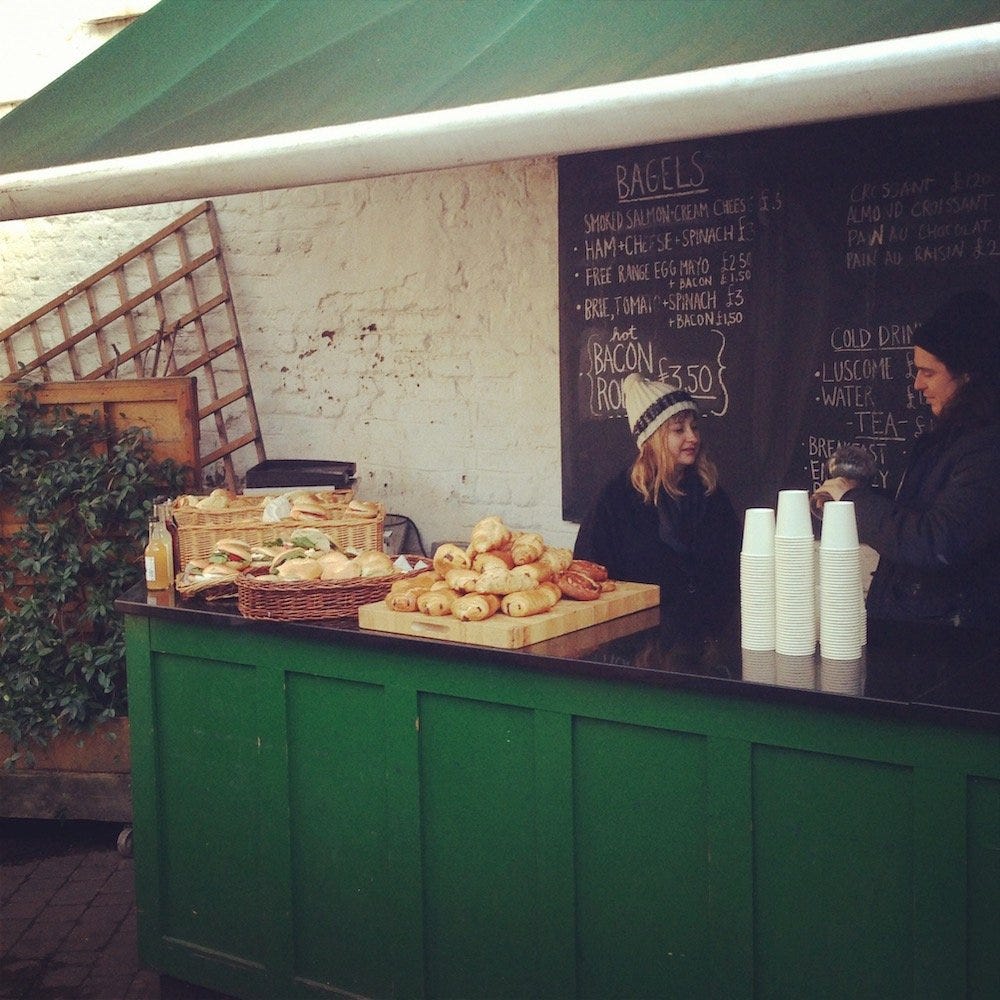 Best bagels View fullsize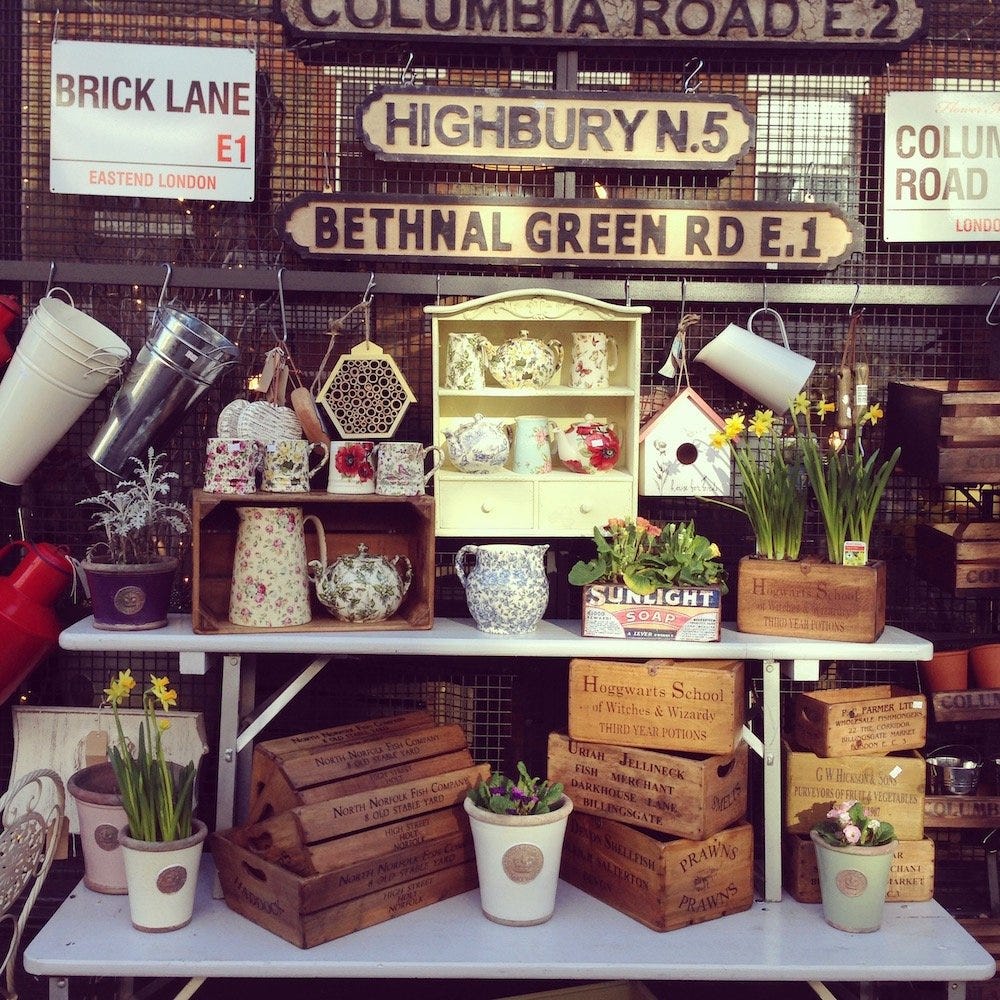 Lovely knick knacks View fullsize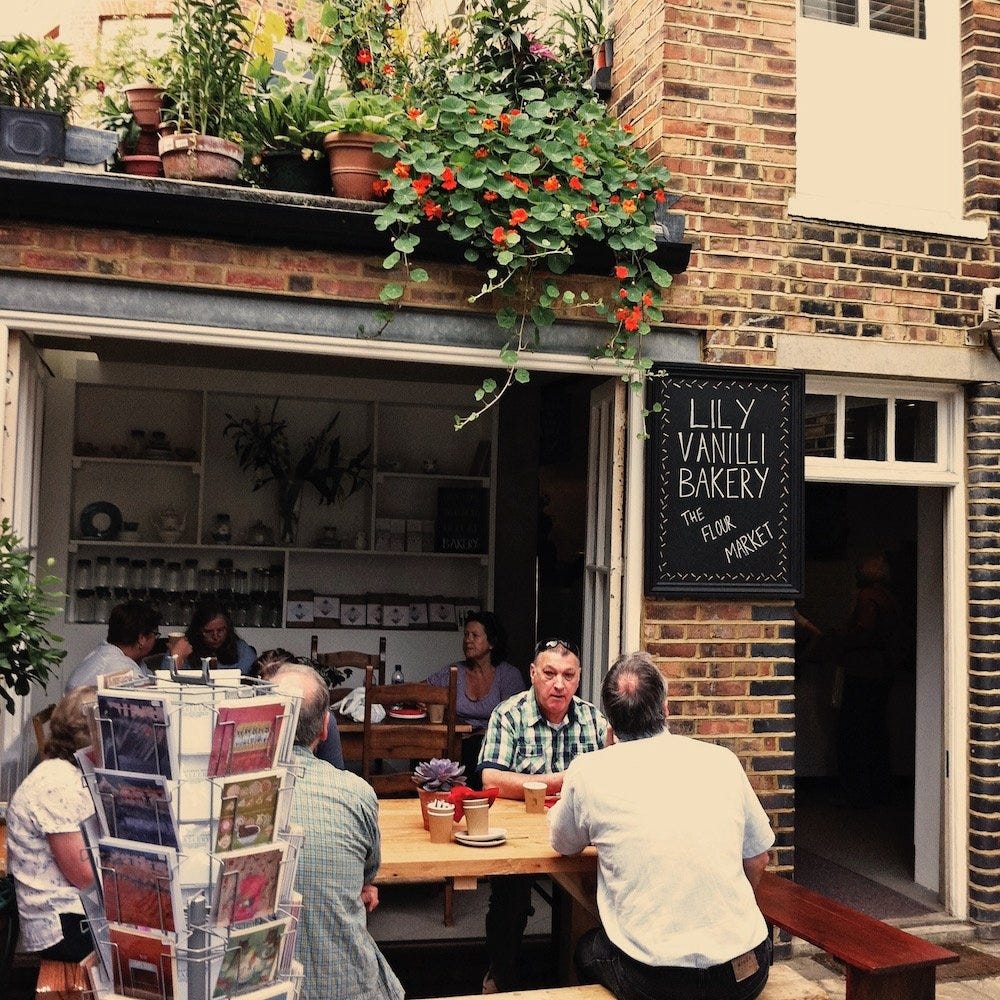 Lily Vanilli Bakery View fullsize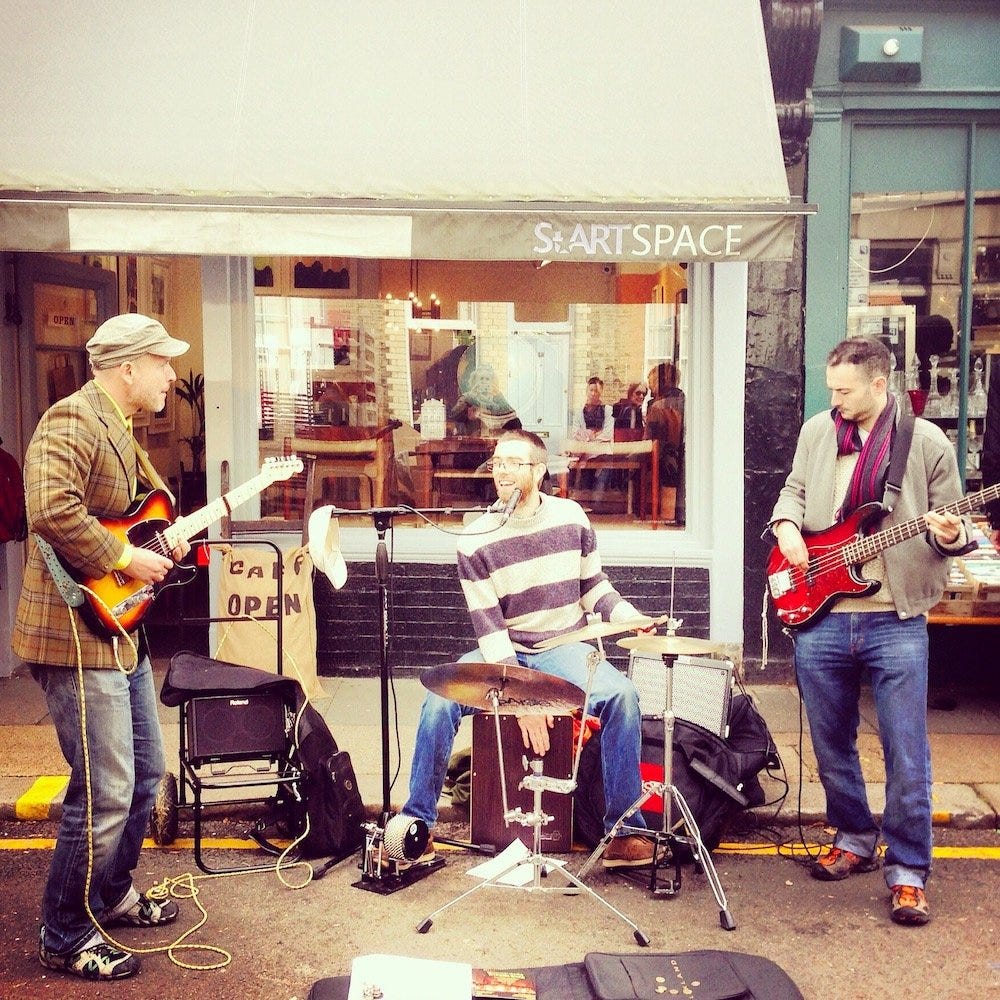 More music
It is no wonder that after two years of pandemic isolation I feel so depleted and down (I know I'm not alone in this). At first we enjoyed the quiet and slowing down but after 24 months of mostly staying home and not leaving our town I miss going out, traveling and being amongst people. I know there are many people who never quite stopped doing all of these things but we never felt safe enough and did not want to contribute to the spread, either, so we mostly stayed put and inside our little bubble. Good thing my husband and I get on so well, it's actually been really nice having him home all this time (he used to travel a lot before the pandemic).
With the world slowly opening up again and us learning to live with the Corona virus I am looking forward to getting back into some of my routines like working from coffeeshops or driving up to Vancouver to soak up the big city vibes, and recharging my sacral center.
* * *
By the way, I am down 6 lbs since restarting my weight loss program two weeks ago and I can't tell you how good it feels mentally to be back on track with this. What really helps is taking one day at a time while keeping an eye on the long view. I am journaling a lot and next week I start seeing a therapist, which is something my GP recommended for my anxieties and PTSD. I haven't started taking the Zoloft yet that he prescribed, I am feeling hesitant about it. Just being back on my program and reintroducing at least some level of certainty into my days is also helping with my anxieties. So we'll see.
Have a great week!