Discover more from Autumn Diaries
Midlife musings from the road less travelled.
Resistance, Reasons + Planners!
Hello, hello!
It's been almost three months since my last post and some of you have reached out to ask if I'm ok – thank you so much, it warmed my heart to know you care. The answer is: yes and no. Grab a cup of coffee or tea, or a glass of wine, this is a long-ish update!
---
I'm ok as far as it's been a great year for my business and my professional as well as personal relationships. I am grateful for my husband, family, friends, and online community.
Emotionally it's been a tough last quarter though and that, as always, had an impact on my weight and health. As I came face to face with some of my deepest anxieties I stopped my program, stopped journaling and returned to my old habits of comfort eating and numbing my way through it. As a result I regained a lot of weight and we all know what that does to our head! I also had cataract surgery for my left eye in November but had to postpone the second surgery for my right eye because I developed bursitis/tendinitis in my left arm. I dislocated my left shoulder many years ago so that side has always been tender. But two years of using my left arm to hold my phone very close to my face (because of my bad eyesight) have evolved into my arm and shoulder finally saying, enough! Ouch. It's very painful. And last but not least, my doctor put me on blood pressure medication. For the first time in my life I am on regular meds. Sigh. I am almost 60 but I am not ready to give up. If anything, all these ailments are another incentive to find better ways to deal with my anxieties and to take better care of myself.
One thing I am learning over and over again: knowledge is only half the equation. Consistent action is the other half and where I usually trip up. No matter how much therapy I've had, no matter how much I learn about nutrition and healthy lifestyles – none of that matters if I don't take action, if I don't actually do it.
People like to blame diets for our inability to stick to them but if you've been following me for a while you know that I don't buy into that approach. I'm not talking about fad diets here or eating regimes that promote extreme restriciton and deprivation – those are harmful for sure and should be avoided. My weight loss program is healthy, sensible and aligned with my personality and lifestyle. It's very doable and not the cause of my abandonment.
So what is it that causes me to repeatedly self-sabotage my efforts to create healthier habits and overcome overeating? I think the answer, on some level, is this:
I don't actually want to lose weight.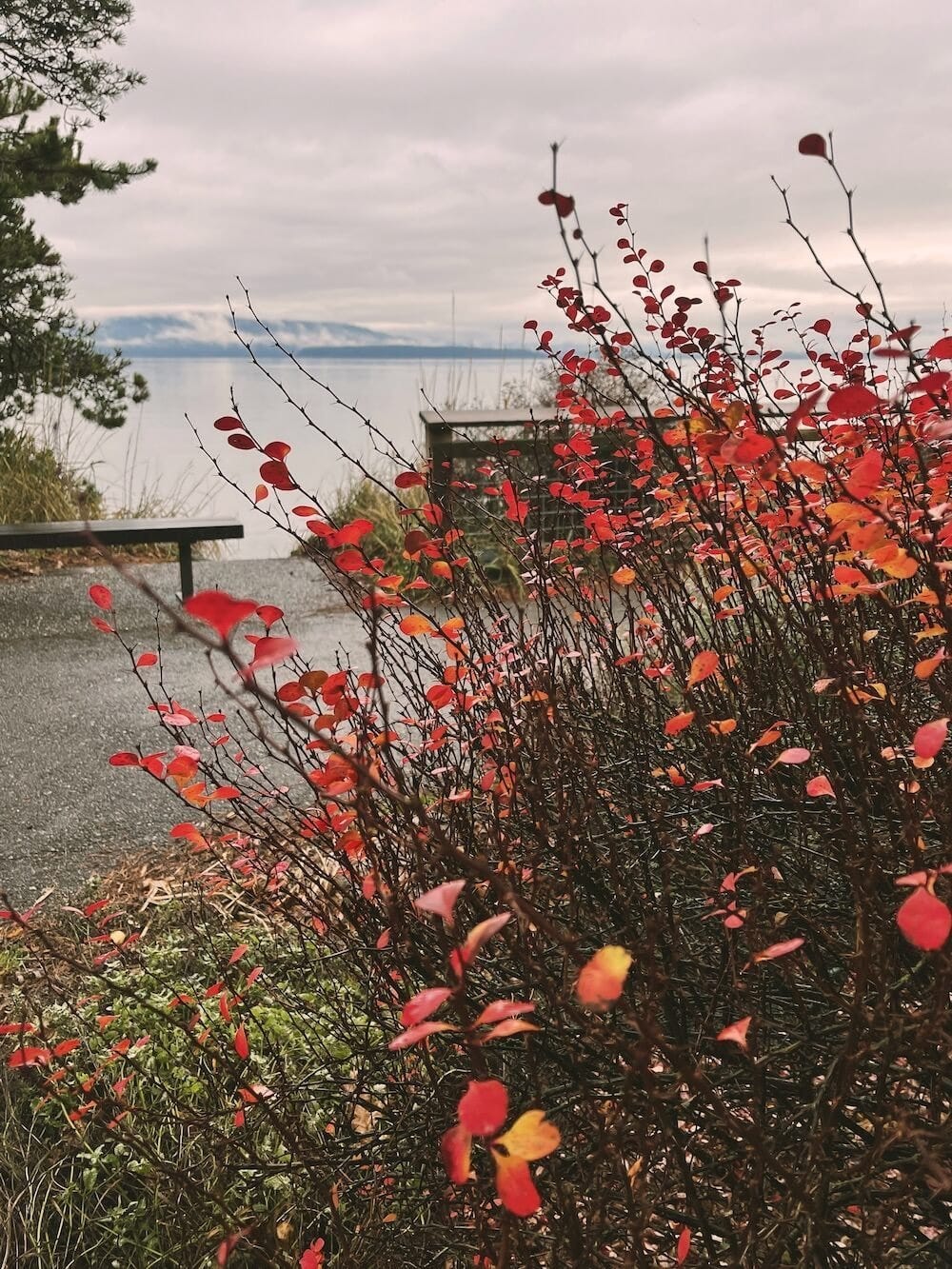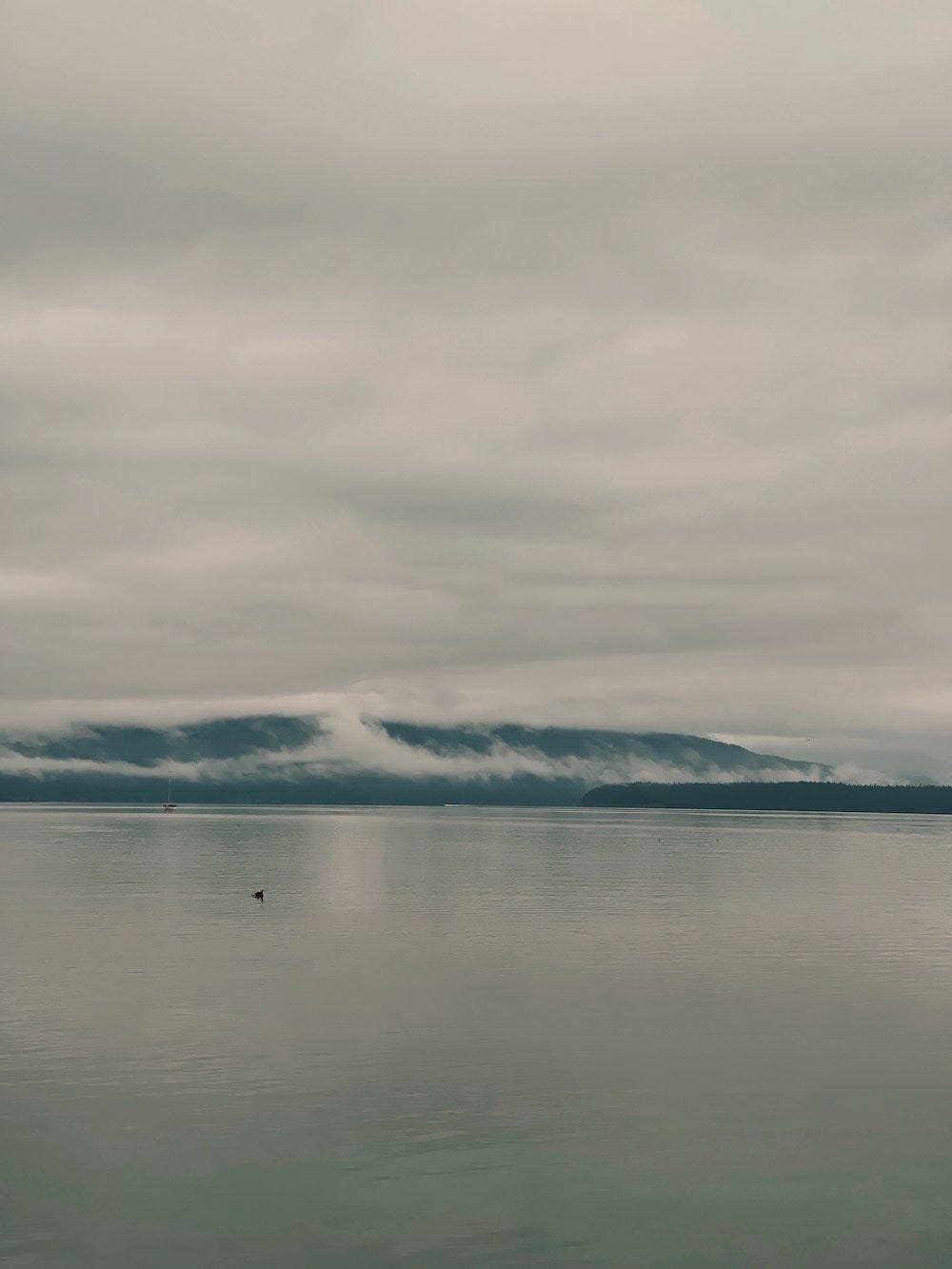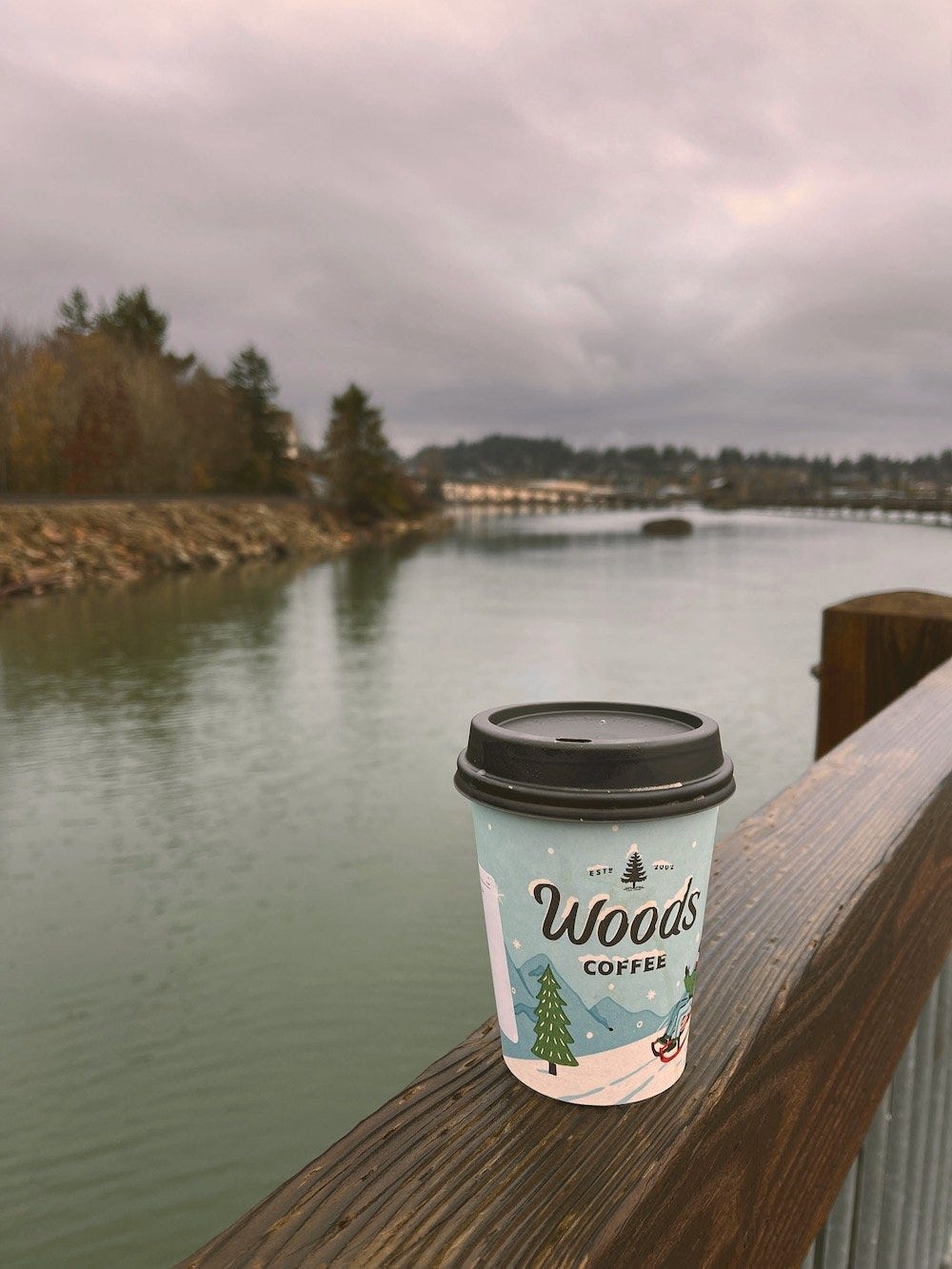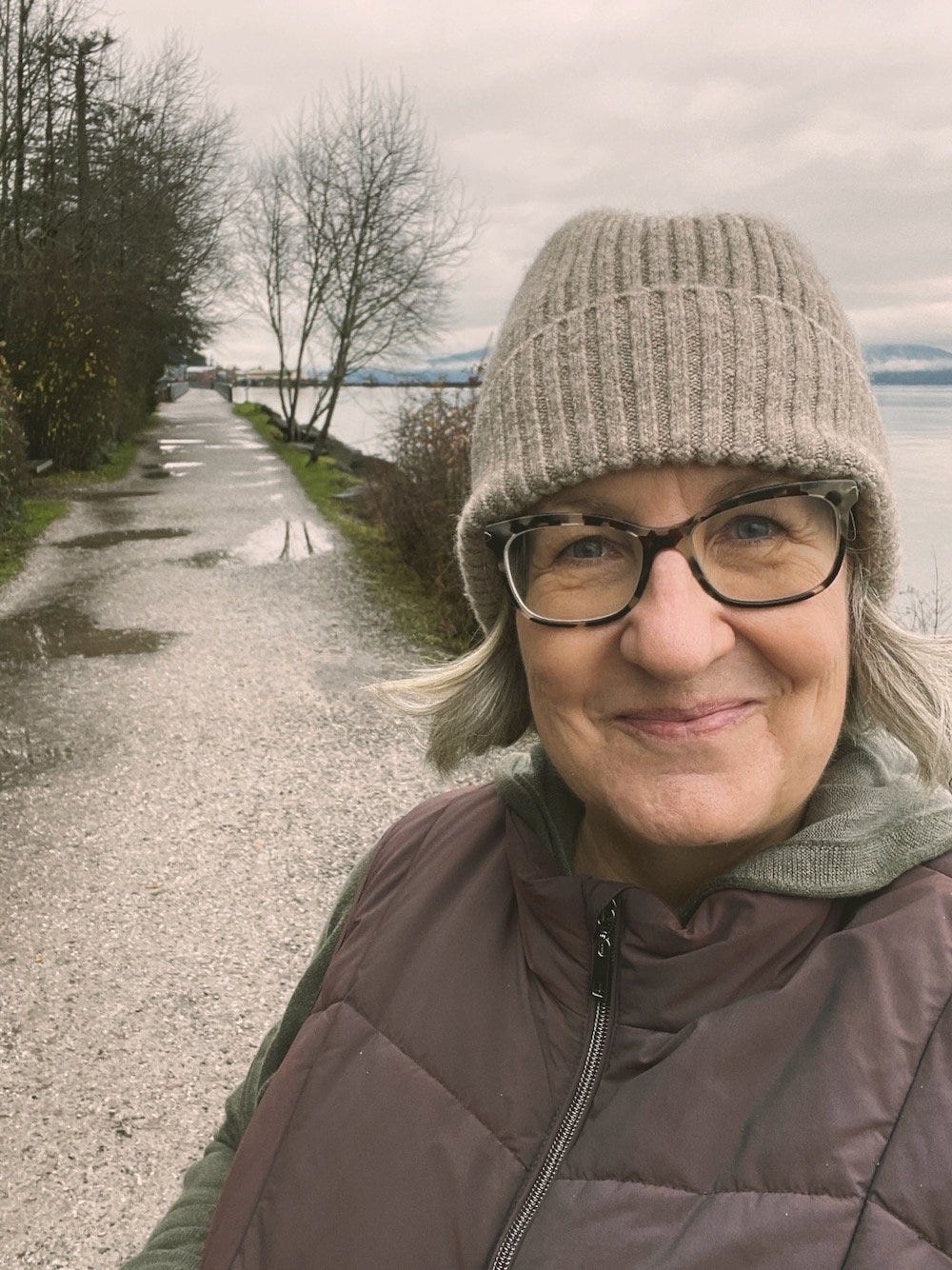 When I said this out loud something clicked inside of me and I was reminded of the three beliefs why deep down I resist weight loss:
1) I don't want to change behaviours (overeating, binging on sweets) that make me feel safe.
2) Apart from my weight life is good. If I lose the weight then life is too 'perfect' and something bad will happen. What goes up, must come down, right?
3) I will stay healthy if I can eat a lot, as long as I can eat I don't have a catastrophic illness.
(Curious about your own reasons? Sign up for my 15 free journaling prompts, I share a whole list of reasons with the first one.)
Yes, every one of these is an irrational belief. But that doesn't make them any less powerful, especially if you've believed these things for most of your life.
Since my last post in September I've seen a naturopath who suggested treatment for my PTSD which is at the core of my anxieties and my lifelong habit of using food to feel safe. At first I resisted this because my PTSD is not caused by 'traditional' events, such as war trauma or physical/emotional abuse, so surely it can't be so bad? But then I remembered that I promised myself to always keep an open mind on this journey, which in this case meant accepting my PTSD and trying known treatments for it. Like working with a Food Freedom Coach who introduced me to EFT Tapping (Emotional Freedom Therapy) and EMDR (Eye Movement Desensitization and Reprocessing).
Because of my eye surgery I've only been able to do one EMDR session so far but something interesting happened afterwards: while I wasn't feeling less anxious I did notice that I had zero sugar cravings that afternoon. That stopped me in my track because I always have sugar cravings in the p.m., especially when my emotions are triggered as they were that day. Alas, I felt a distinct absence of my usual yearnings for something sweet! I look forward to having more sessions next year, it would be amazing if this became an effective long-term tool.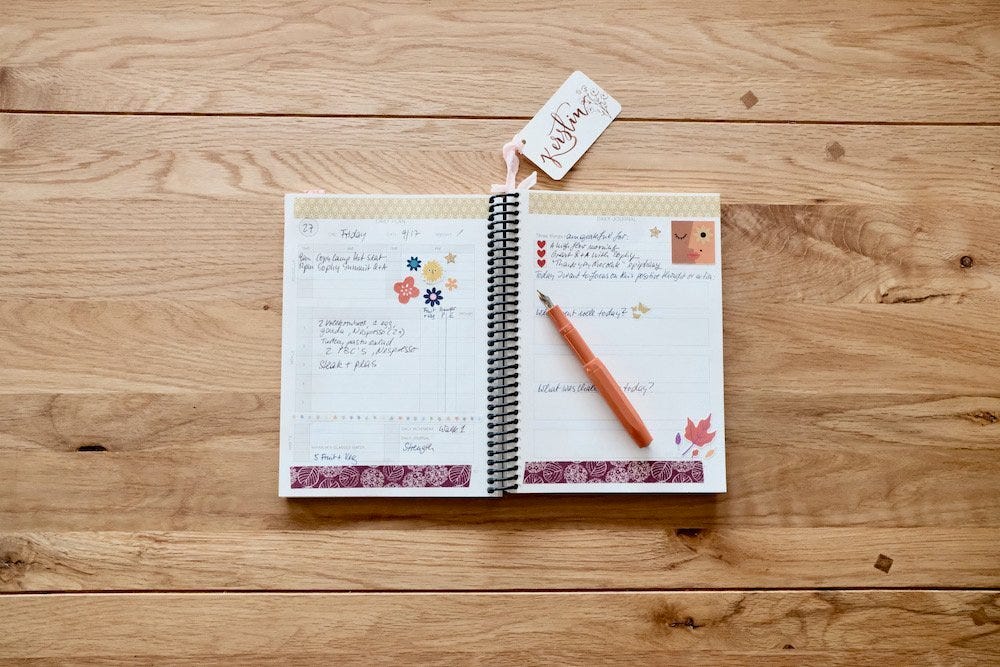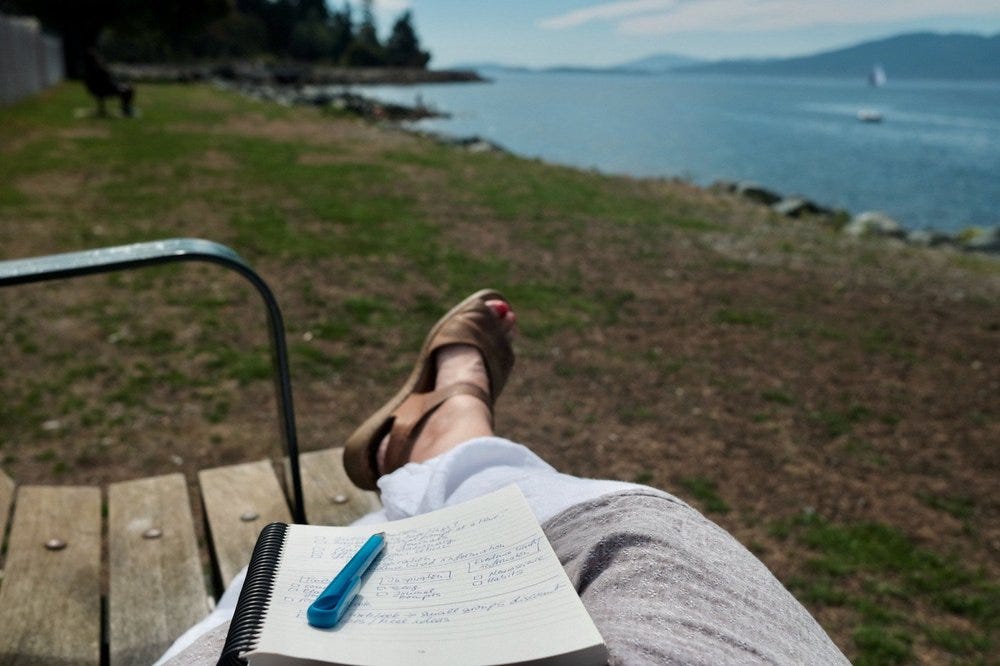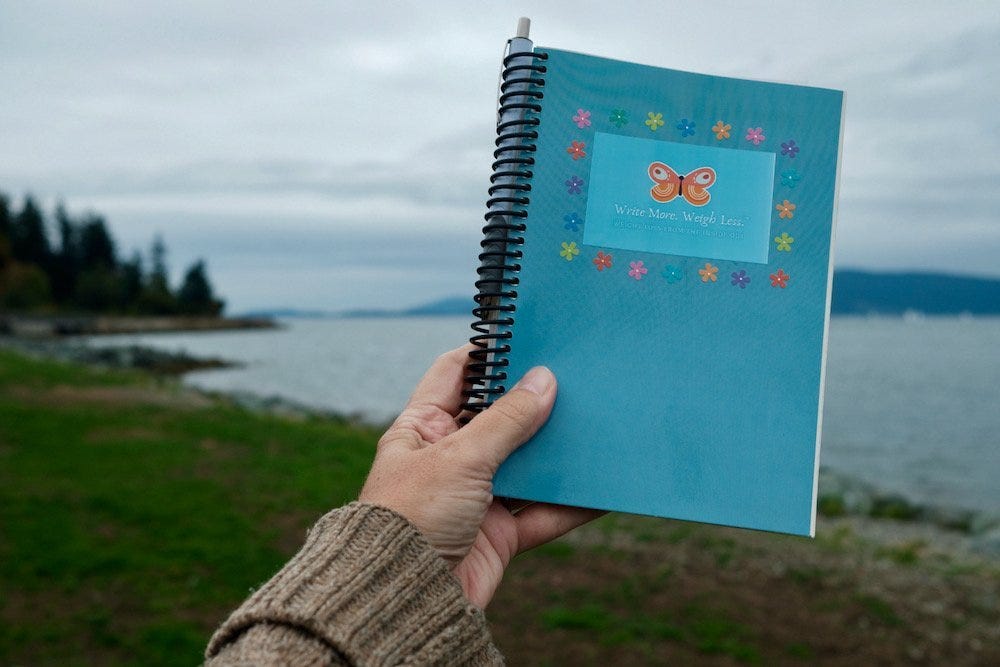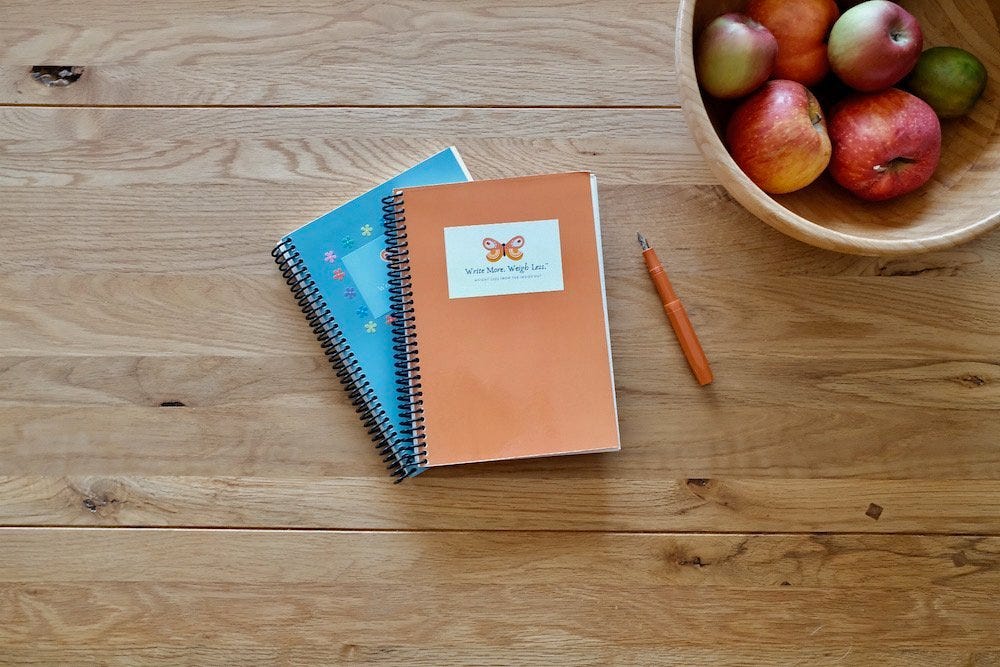 So that's my update. Still very much on this journey, dealing with some detours but not losing sight of the destination. 2022 will be my fresh start with my weight loss program which is the same as before except no more calorie counting. My remaining pillars are:
Minimum 8 glasses of water a day

Five fruit + veggies every day

16:8 Intermittent Fasting

Abstaining from refined sugar*

Walking + strength training

Journaling
*Yes, I am quitting sugar again. Sugar is my crack and I find moderating it very hard. I really don't want it to be that way and maybe one day it won't. But for now it's easier for me to just cut it out. My body and mind love the sugarfree lifestyle so we're going to give it another go.
Journaling will also play a big role in 2022.
I designed my own 3-month planner starting JAN-MAR 2022, as well as a blank companion journal. I love the structure the planner provides as well as the flexibility inside this structure. I love breaking this journey down into 3-month sections.
Using a planner is NOT about being perfect, it's about learning the magic of imperfect consistency. It's a great way to track our data and adjust the course as needed.
Upon popular demand I decided to make the planners and companion journals available to anyone who wants to use it as well! Click the button to learn more and get your own:
---
Thank you so much for following along on this journey, your continued trust and support mean a lot to me. Everyone's journey to health and wellbeing is different but we nonetheless share a lot of the same challenges, fears and hopes. I don't know about you but I often feel like we're on the verge of a big awakening when it comes to our obesity crisis, it makes me feel hopeful and positive about the future.
Wishing you a calm + joyful remaining festive season! ✨
Kerstin xo