Discover more from Autumn Diaries
Midlife musings from the road less travelled.
Not as easy as I thought
Turns out that it's not so easy for me to not want to write about weight loss all the time! And maybe I shouldn't be so surprised:
I already cover a variety of other topics on my business blog or in my Studio Notes newsletter, such as being an HSP in a noisy online world, or my desire to run a calm business, or my general musings about life. As a solo entrepreneur the boundaries between my personal and business lives are often fuzzy and I muse about that regularly in those other places.

I often share spontaneous mini essays on my Instagram. After all these years Instagram is still my favorite creative outlet for visual storytelling. Having said that, I do enjoy sharing photos and words on this blog as well, I love having a place where I can go even deeper.

The topics I thought I'd write more about here – being childless, being an expat, aging – do interest me (and I certainly have a lot of experience in all of them) but I'm not feeling the same passion for them that I've always had for the weight loss topic.

My interest in weight loss goes beyond my personal desire to shed the pounds, I see such a discord between the narratives of the diet industry, the anti-diet movements and the deep need for trauma healing and support for emotional eating. I love writing about all of this, it helps me learn, process and get clarity.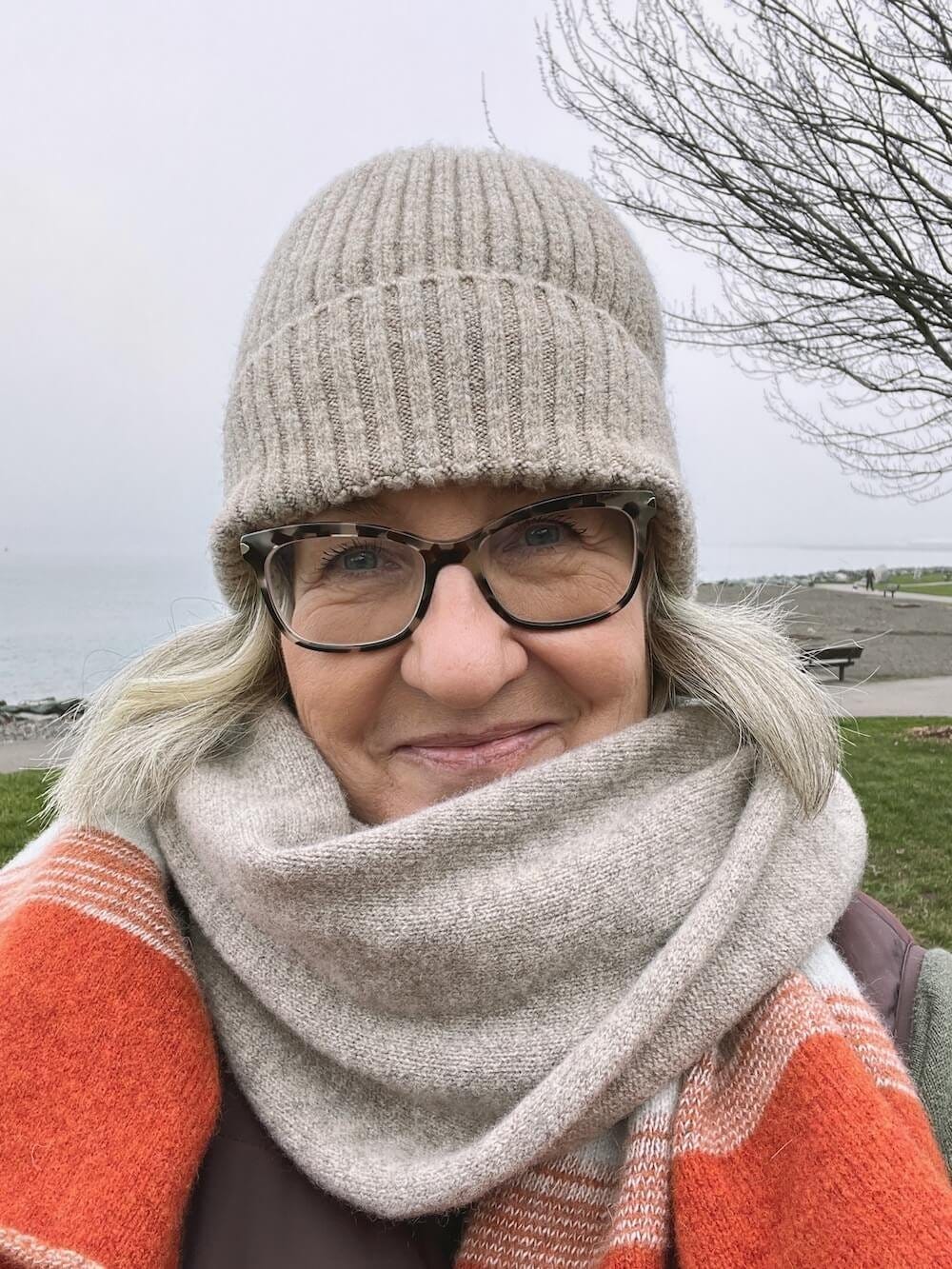 It was cold but the fresh air was just what I needed.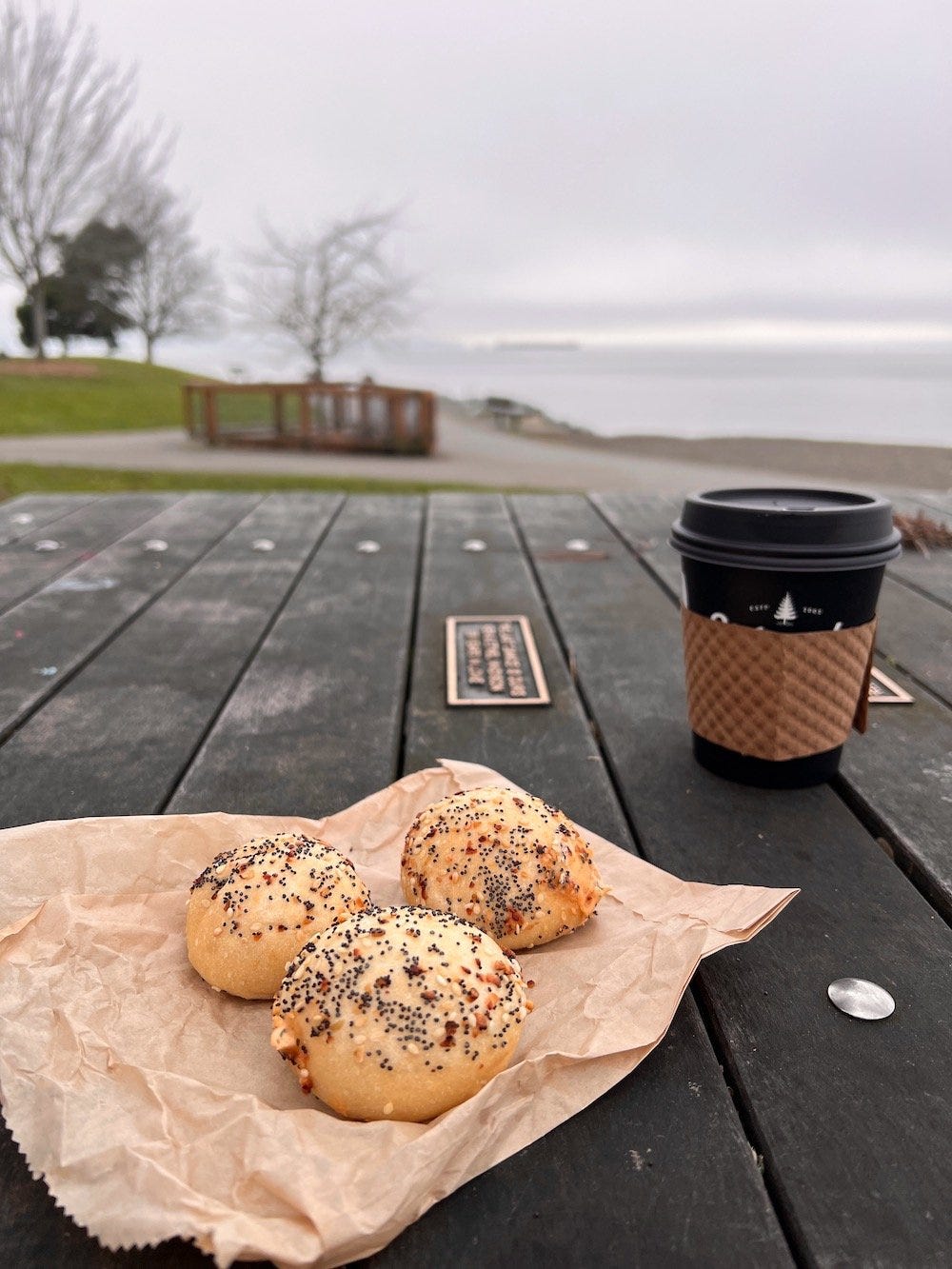 Filled bagel bites, a new favorite snack.
So I'll come straight out with it: I am back to calorie counting. I know, I know.
Last week I did a lot of soul searching, triggered by a doctor's appointment and my continued struggle with the blood pressure meds. I am resisting the need to be on meds big time, my whole life I've stayed away from pills and I was so angry at myself for regaining so much weight because had I kept going I wouldn't be here today. The meds are making me feel super weird, tired and out of sorts. And I haven't even started the anti-anxiety drug that my doctor also prescribed which apparently also takes a while to get used to (although after that it's supposed to really help.) I took a long hard look at the situation and made two decisions:
I decided to stop resisting the meds. Ultimately the goal here is to keep me safe and to support my physical as well as mental health. I trust my doctor who is very good. And today I felt a bit better, for the first time in a while, both in my body and mind.

I decided to go back on my weight loss program. Which means calorie counting, less sugar, plenty of water and wholesome foods, journaling and walking. I've actually been journaling every day for the last month and I've also been walking once or twice a week throughout the winter. But as the weather improves both my husband and I want to resume our daily walking routine and build it up to mornings and evenings, like we did the last two summers. As for the calorie counting, well, I needed to get back to a place of calm and focus, and interestingly that was it. I guess it's my familiar and you know what, I'll take that right now. Plus, it is a little different this time round because I support it with actively working on my emotional eating and trauma management.
So there you are. This health journey is about my health more than ever before and I am very determined to get off those pills again. But it's not just that, I am ready to release this weight once and for all, to let go of the layers and to meet myself again at "Hello, Kerstin!"