Discover more from Autumn Diaries
Midlife musings from the road less travelled.
Learning through trial and error
Have you heard of Human Design?
I've seen references to it here and there on Instagram and Facebook but it always felt a little too complex for me to dig deeper into it. Plus, we already have Myers-Briggs, the Enneagram (which I love!) and astrology and my brain just wasn't receptive for yet another 'system.' Well, thank goodness for perceptive friends who see and recognise you and open a door to a whole new world for you! Thank you, Honey!
Honey kindly generated my chart for me – it works like astrology based on your birth time and place – and I am a Projector with a 3/5 profile. Out of all the systems and sciences out there the Enneagram has always resonated the most with me (I'm a 9 through and through) but I have to say, when I read about the 3/5 Projector my eyes just kept popping and my head nodding along: wow. I am literally just scratching the surface of this but what I've read so far is so spot on and also explains so much of the trajecory my life has taken and how I've made decisions and handled challenges and obstacles. Utterly fascinating.
And you know what, my HD profile puts my repeated weight loss attempts into a different light and I didn't know how much I needed that! Apparently Projectors with a 3/5 profile live their lives by trial and error and the sum of those experiences gets them to where they are meant to be, and then they are invited to share what they've learned.
This explains so much:
My happy-go-lucky attitude, my waiting for situations to unfold and then reacting rather than actively pursuing a goal or dream from the get go, my deep-seated belief that one way or another things work out and that we always have choices. My husband has a good analogy for this: I throw the cards into the air and then I am happy to let them fall where they may, ready to meet whatever invitation comes along the way. Whereas he is someone who takes the cards and turns them over midair, not waiting for chance to make a decision for him!
This also explains the many jobs I've had throughout my career. I was never quite sure what I wanted professionally so I tried lots of different things and often felt a bit lost to be honest. Yet when I started my web design and education business in my early 50s all my professional experiences converged and began to fall into place and make sense. The trials and errors of my career got me to where I am today. Seriously, that's been one of the most amazing epiphanies that's come out of running my own business.
Being a 3/5 Projector even explains my aversion to hustle culture which is all about pushing yourself onto your audience, whereas the Projector thrives on a strategy called Being Invited:
Even my repeated weight loss attempts make more sense now: I am still trialing and erroring my way through this. Which is why I signed up for Corinne Crabtree's program again. Last year I abandonded her course and group not even halfway through because I was not ready to try something new. But this year I feel differently about it and want to give it a really good shot before making a final decision on it. Trial and error worked great for my professional life and now that I know this about myself I feel much more hopeful again about my personal journey with my weight, health and anxieties.
I leave you with a few photos from this weekend when I spontanously decided to make the most of a spring-like day and go for a bicycle ride along the sea, click on the photos for a larger view. Thanks for reading and have a great week!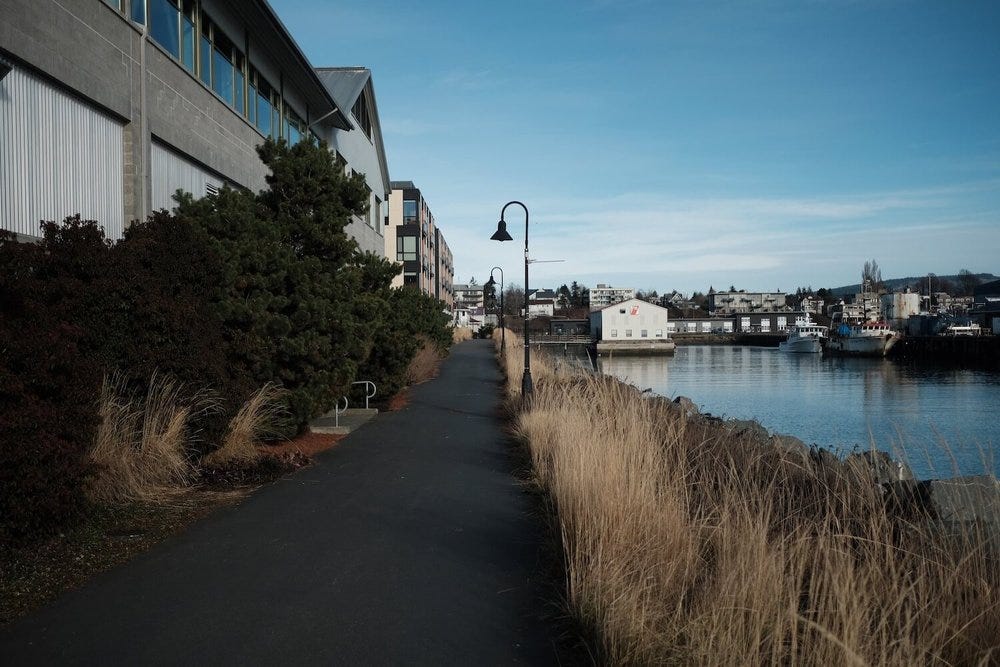 Starting at the Marina View fullsize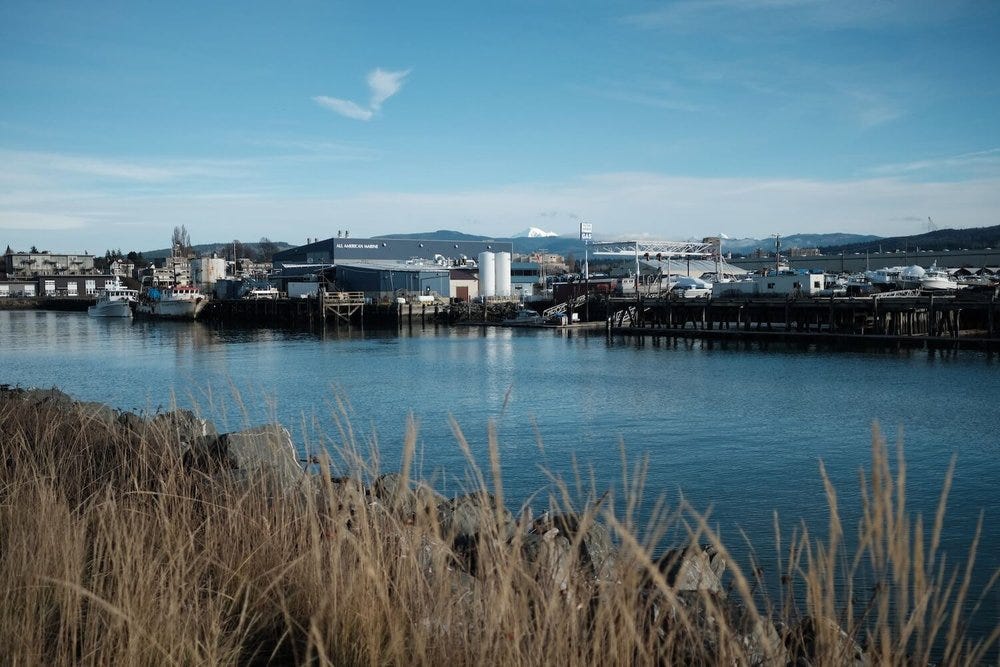 Bellingham Harbor View fullsize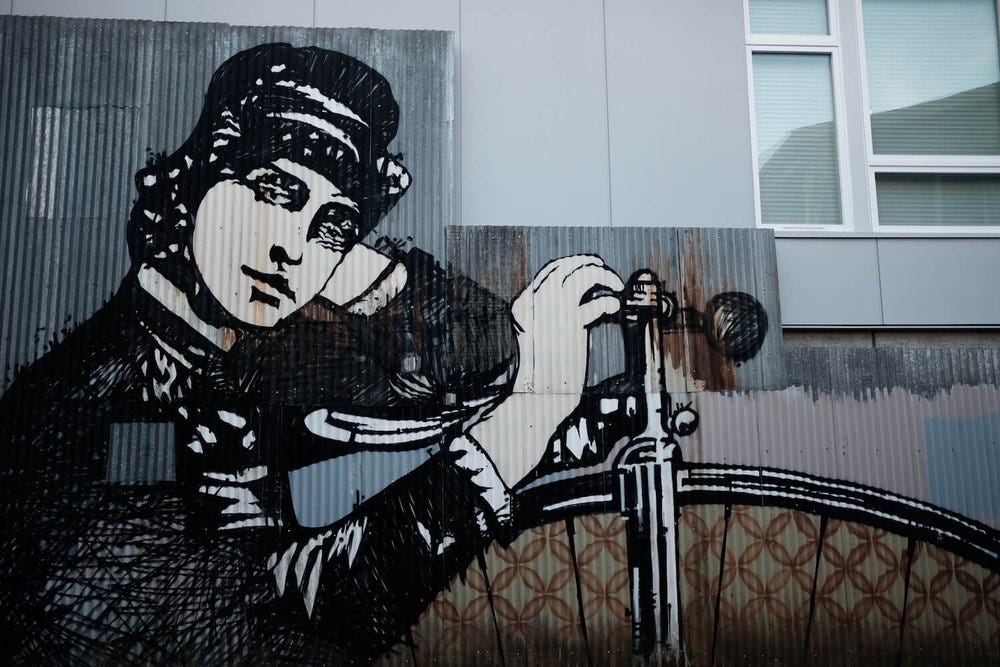 Love this mural on the bike path View fullsize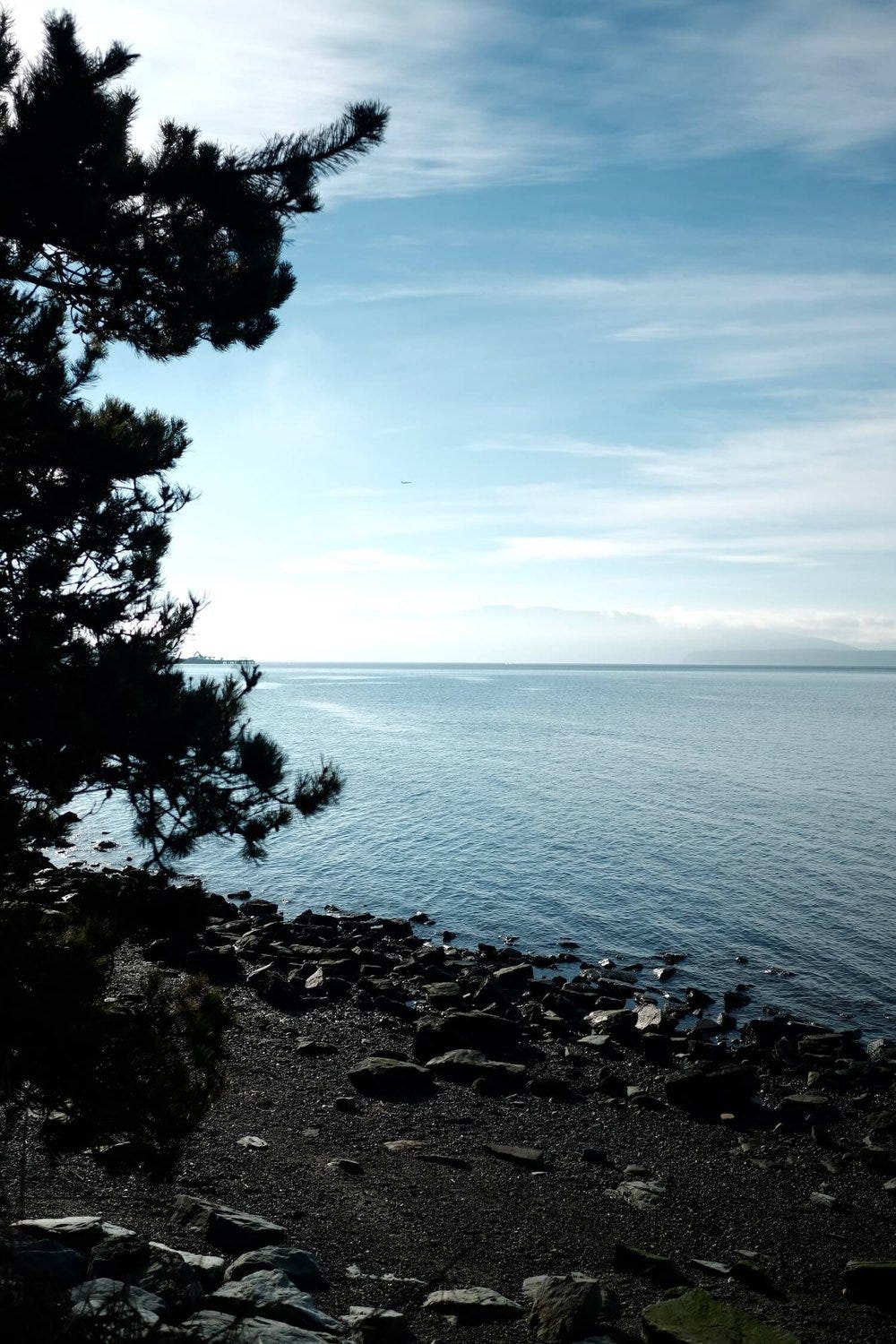 View while waiting for my coffee View fullsize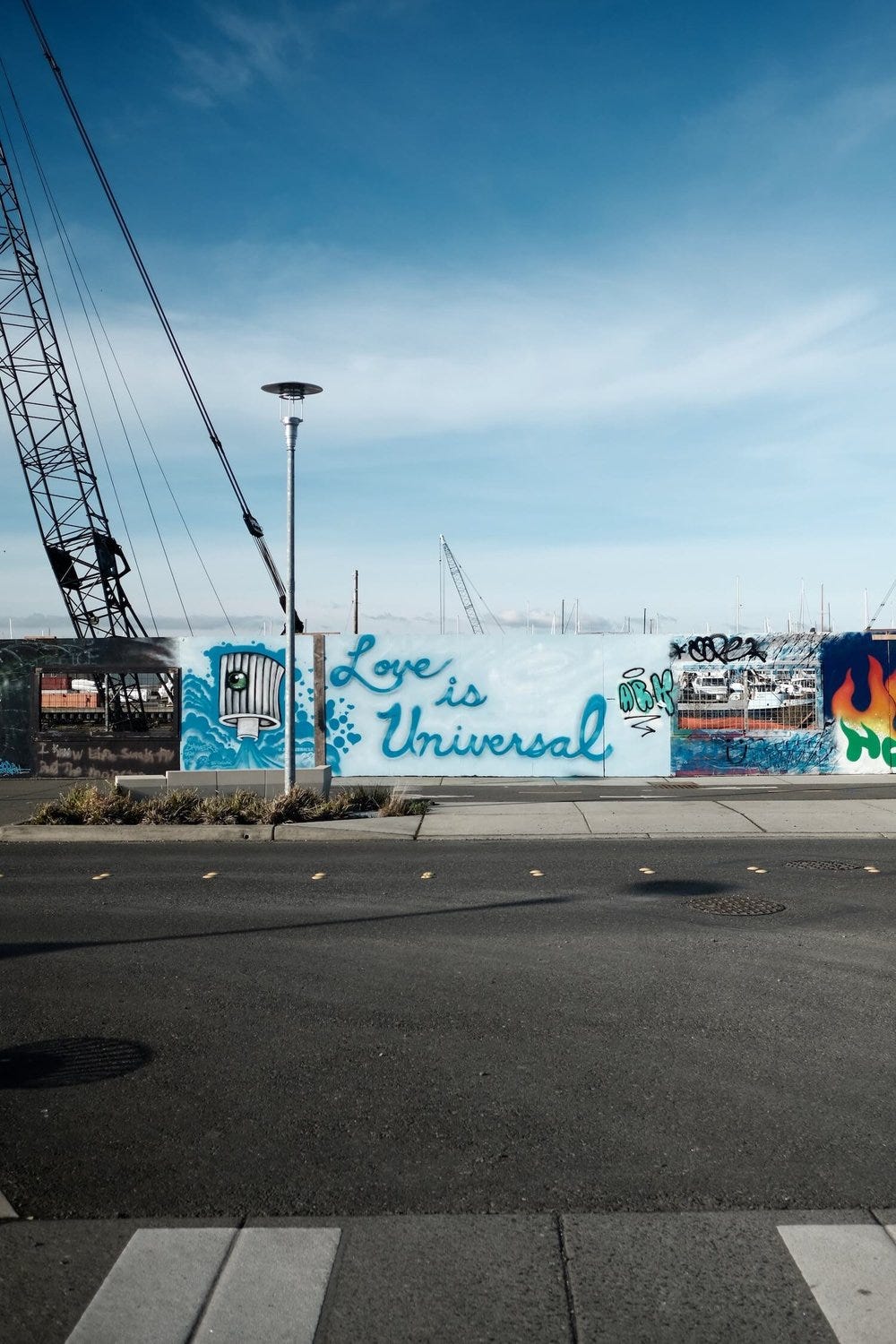 Lots of construction in town View fullsize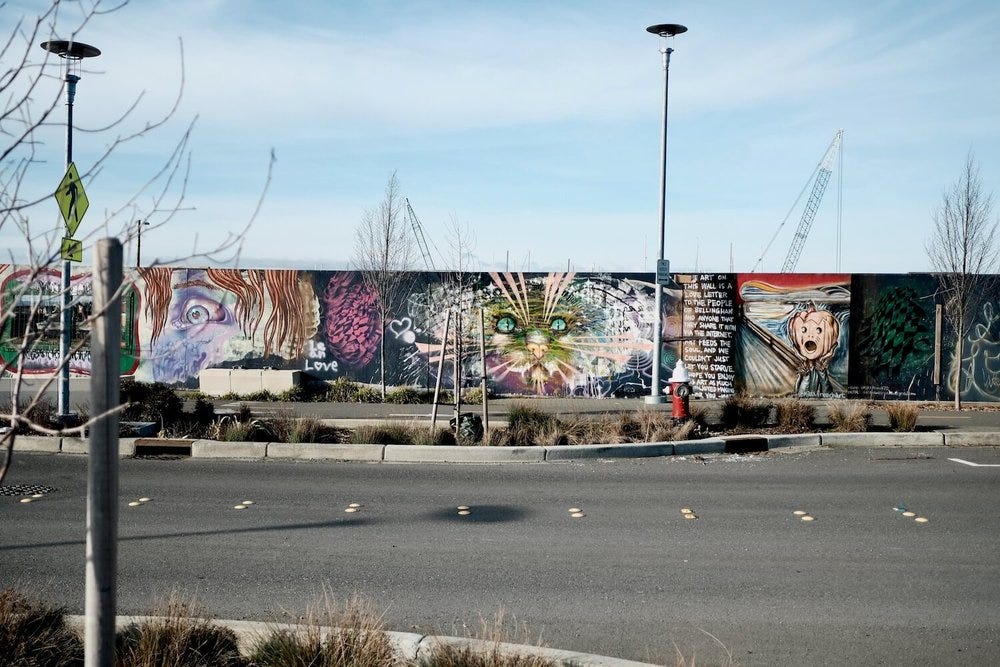 Which means lots of cool graffiti View fullsize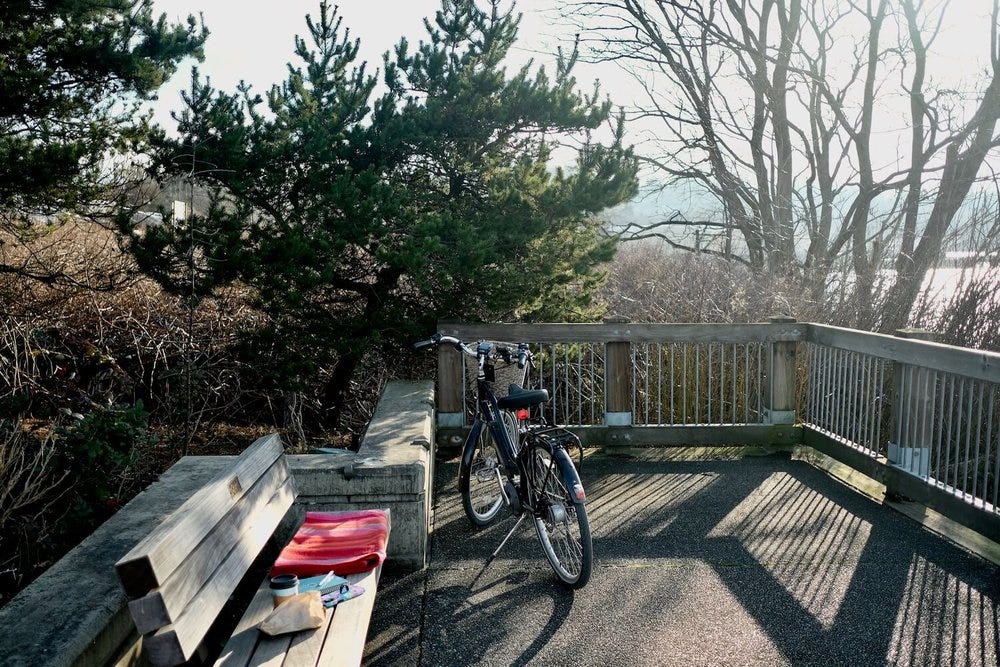 My new favorite spot! View fullsize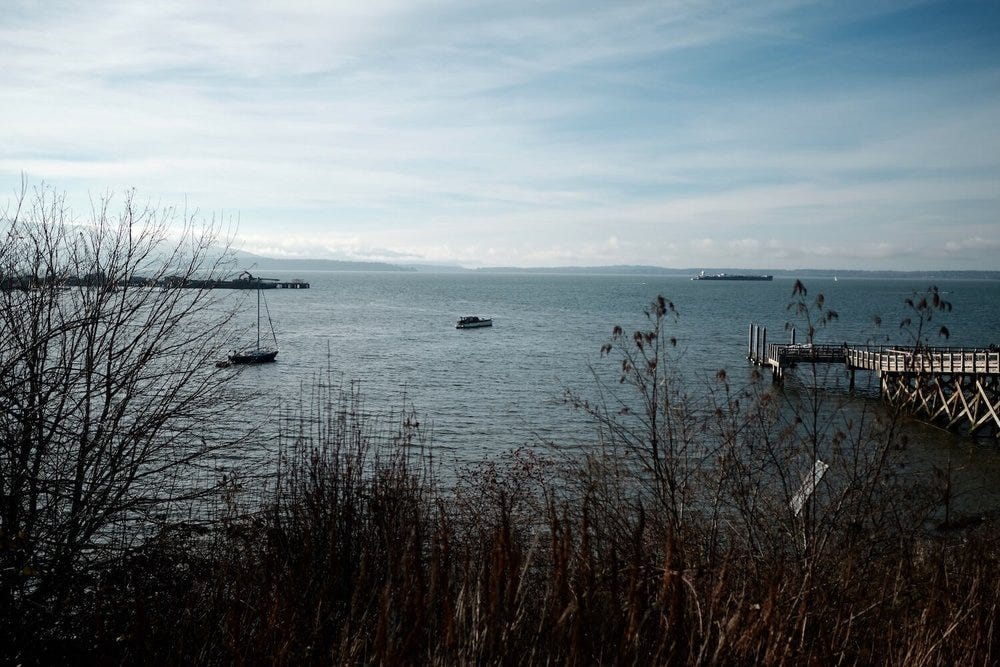 View from my spot View fullsize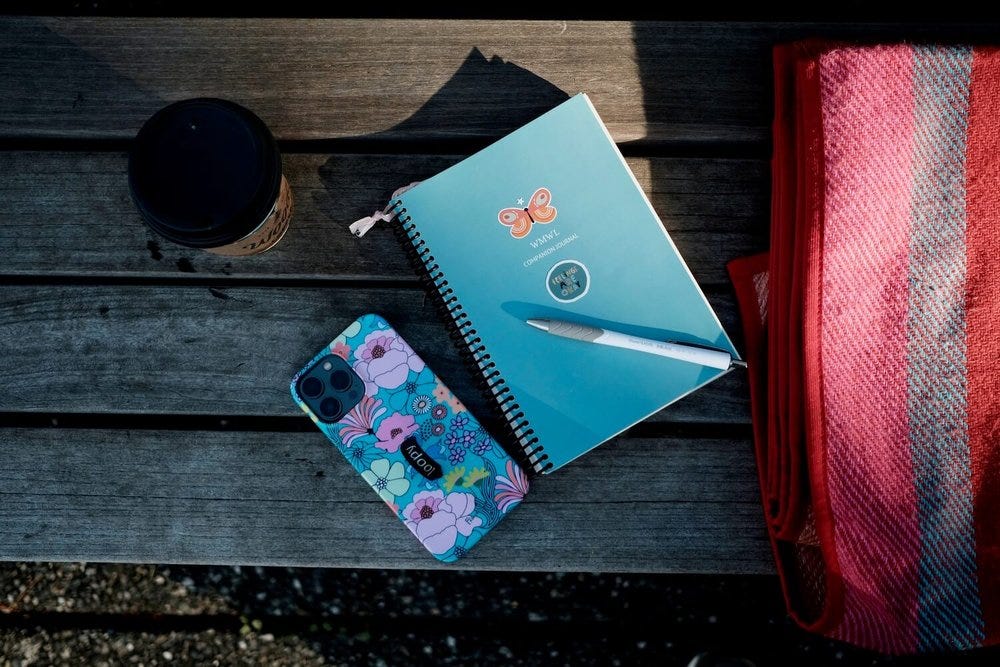 Perfect place to do some journaling