Discover more from Autumn Diaries
Midlife musings from the road less travelled.
How I lost almost 10 lbs in 10 days - and why early wins matter
On April 1st I restarted my program in earnest and despite being immobile for about five days due to my knee injury I still managed to lose 9.6 lbs. That is definitely more than I expected so I thought I'd do a little analyis and arrived at these five contributing factors:
There probably was a good amount of water loss. Which just goes to show how much a diet high in sugar, fat and salt impacts our bodies. I am grateful for my body's ability to shed all the unwanted water quickly again.

I stayed below my recommended calorie budget. My daily budget is set at 1,850 cals but my actual calories were lower, on average I consumed 1,700. Some days I was around 1,500, others closer to the limit. This was not intentional, it's just what happened. This makes me think that there is something to the concept of calorie cycling (got this phrase from Max, thank you!), whereby you consume different amounts on different days but the weekly average still supports your weight loss or weight maintenance goals. The idea behind this is to 'trick' your body's metabolism which can go into starvation mode when we eat too little consistently. Very similar to Intermittent Fasting which I guess is a form of calorie cycling. Anyway, this can get very scientific and ultimately I think our bodies know best and mine seems to respond well to this way of eating. So I am going to do a bit of an experiment: my LoseIt app let's me use a flexible calorie plan so I'll do 1,700 calories Monday thru Friday and 1,950 Saturdays and Sundays. I'll keep you posted!

As soon as I could I started walking again. Which on two days meant walking with a crutch to support my knee. I also set my alarm to every hour during the day to get up from the sofa and just walk/hobble around the apartment. I knew that movement was important to keep my knee from locking up completely and even though it was very painful in the beginning the movement did help and I think it was instrumental to getting me back on my legs after only one week. My knee is still a little sore but 95% better than what it was!

I quit sugar. I've resisted this for so long but sugar and I are just not friends anymore. We do need some time apart and 10 days later my head feels clearer, my skin is better and there is no doubt in my mind that this drastic elimination of the substance also helped with the weight loss. And just like in 2020 when I quit sugar for six months the chatter in my head is gone. Belief me, that alone is worth it!

I drank 8-10 glasses of water every day. My water consumption is always the first to suffer when I go off track. It's a known fact that proper hydration is not only good for our health but can also support our weight loss efforts. Mostly because it can help us feel full in between meals and thus eat less, but also because water is great at flushing out waste and stimulating our metabolism.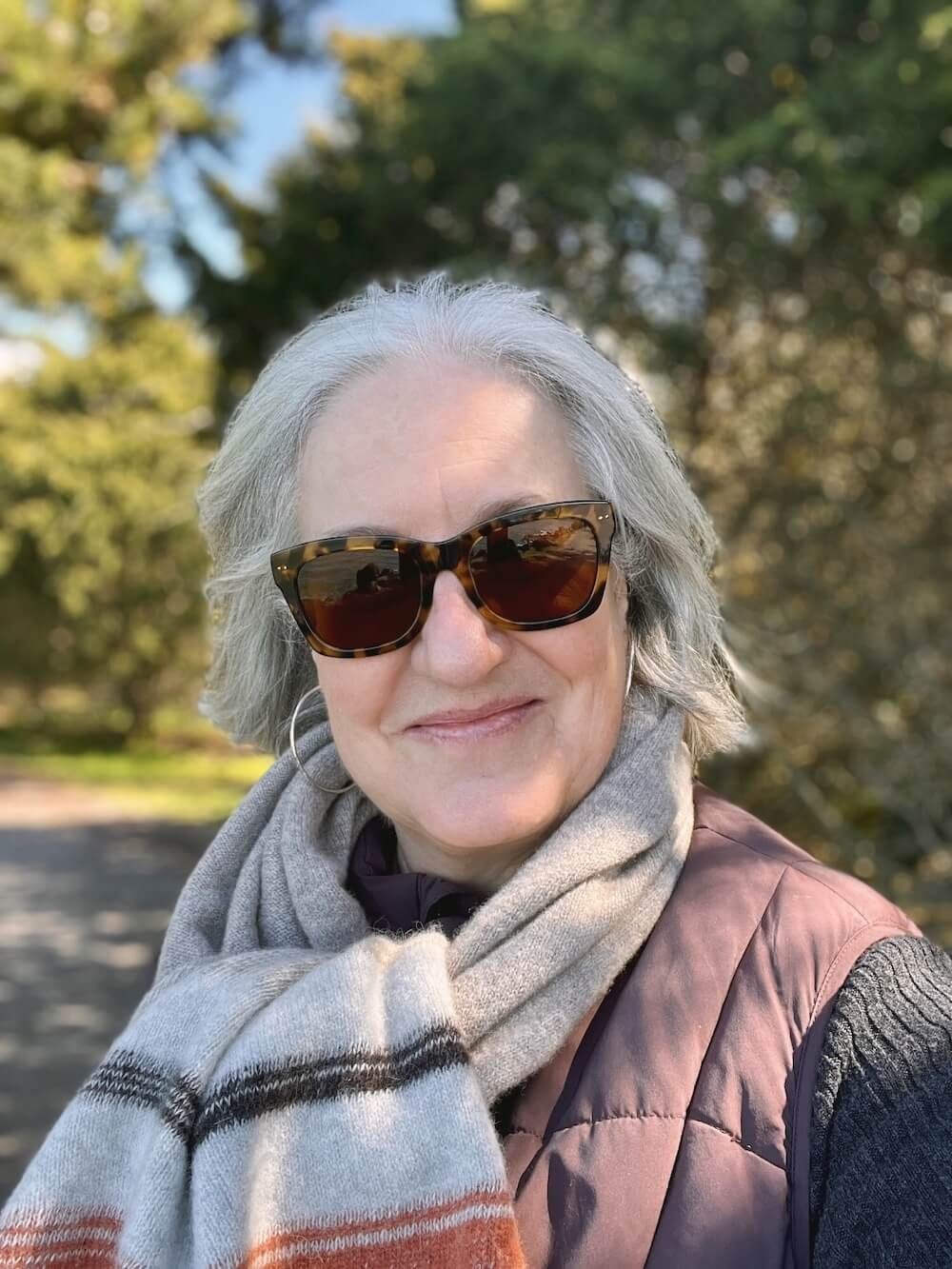 Still a bit chilly but the sun is back!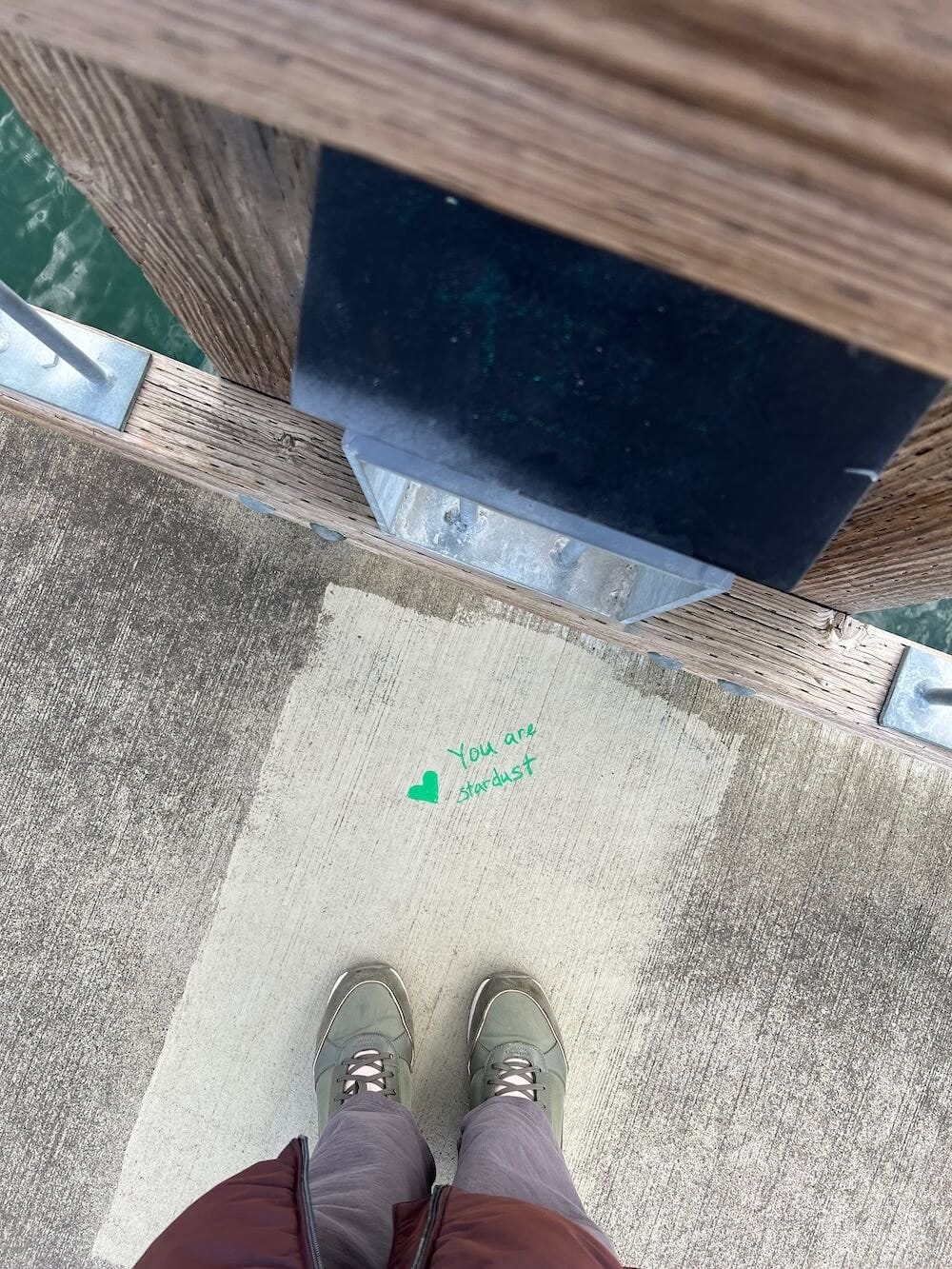 "You are stardust"
Psychologically this solid weight loss has put me back into the right frame of mind for continuing this journey that's been so up and down. Getting started is never easy for me and having this kind of success early on goes a long way in helping me stay motivated and get into flow with my program. I know from experience: good flow is where it's at for me!
I know that I still have a very long road ahead of me but this is not just about some goal far away in the future. It's about change and growth, and becoming the person I want to be for this next act through midlife and beyond. I never had a clear vision of myself in old age but now I understand that this is actually an important piece of the puzzle. Definitely something I'll keep journaling about and refining.
Have a great week!