Discover more from Autumn Diaries
Midlife musings from the road less travelled.
Back on track despite a dodgy knee
A week ago today I developed bursitis in my left knee. It's an inflammatory condition that basically locks up the joint and makes any movement very painful. Some of you might remember that I had the same thing happen to my arm and shoulder before Christmas. All of my joint issues are longterm consequences of hyper-mobility related accidents that I've had over the years and let me tell you, all of this made me feel really old this week.
I took lots of Advil and today I was finally able to go for a walk without my crutches. My knee is still a bit stiff but the inflammation is subsiding and I am so grateful for that!
What is interesting about this experience is that I still re-started my program on April 1 which was the day when my knee got really bad. It would have been so easy and understandable to say "stuff it, I am going to wait until my knee is better." Especially as I knew that I'd be spending a few days on the couch since I couldn't even sit at my desk. Couch + TV + lots of comfort food = my formula for getting through something like this.
Here are the three reasons why I decided to start on April 1 anyway:
My next planner started on April 1. That's why I love these quarterly planners, they are like fresh starts four times a year. And I needed and wanted a fresh start.

I had promised myself to re-start on April 1 and I did not want to break this promise and let myself down. I knew I'd feel disappointed if I got to the other side of my injury and had not started as planned.

I did not want to wait longer to quit sugar. I was on quite the sugar binge again and I'd not be surprised if that contributed to the inflammation. I did not want to prolong the healing process by throwing even more sugar at it. At this point in my life sugar and I are just not friends anymore and we do need to take some time apart.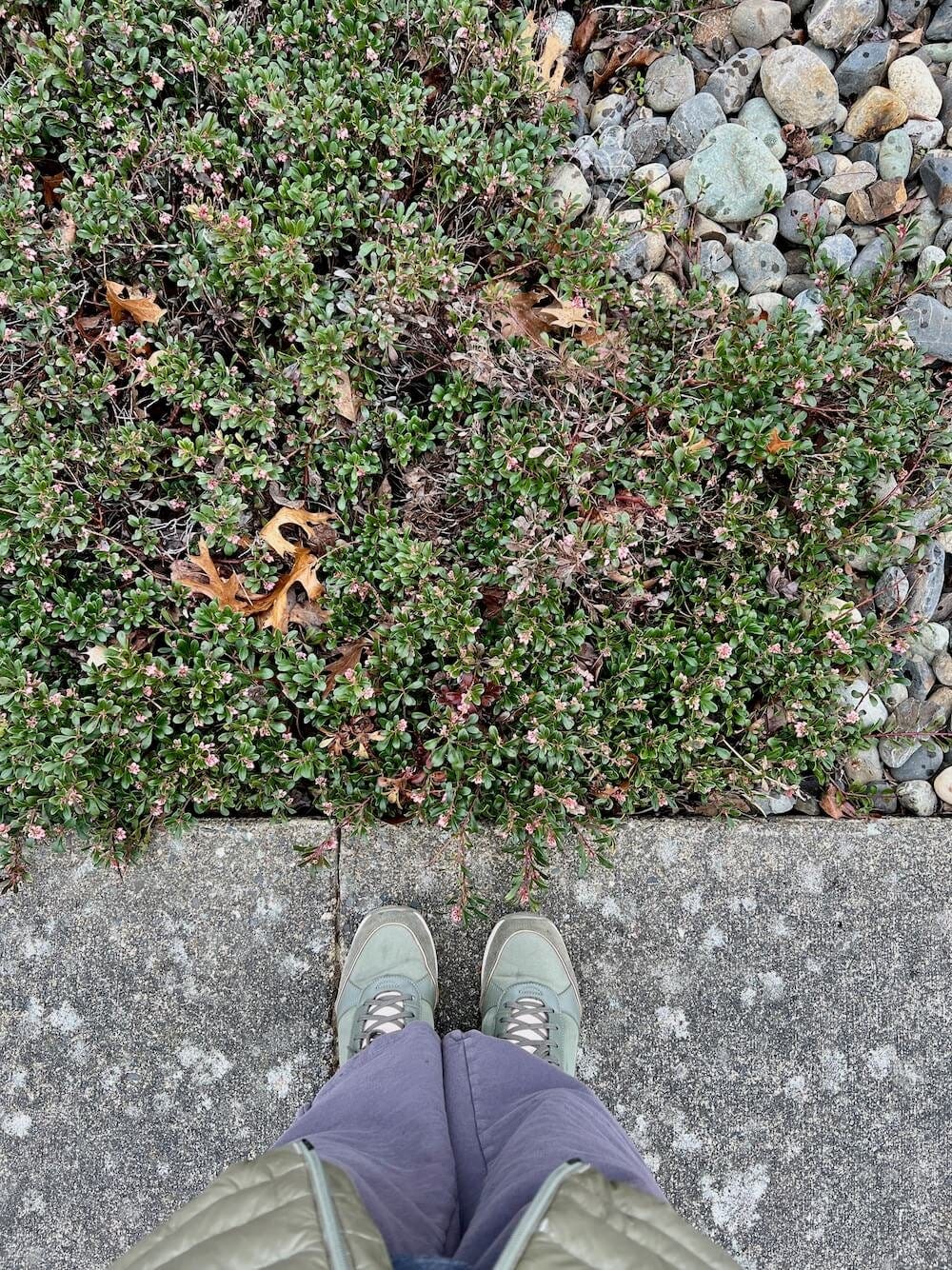 First walk without crutches felt so good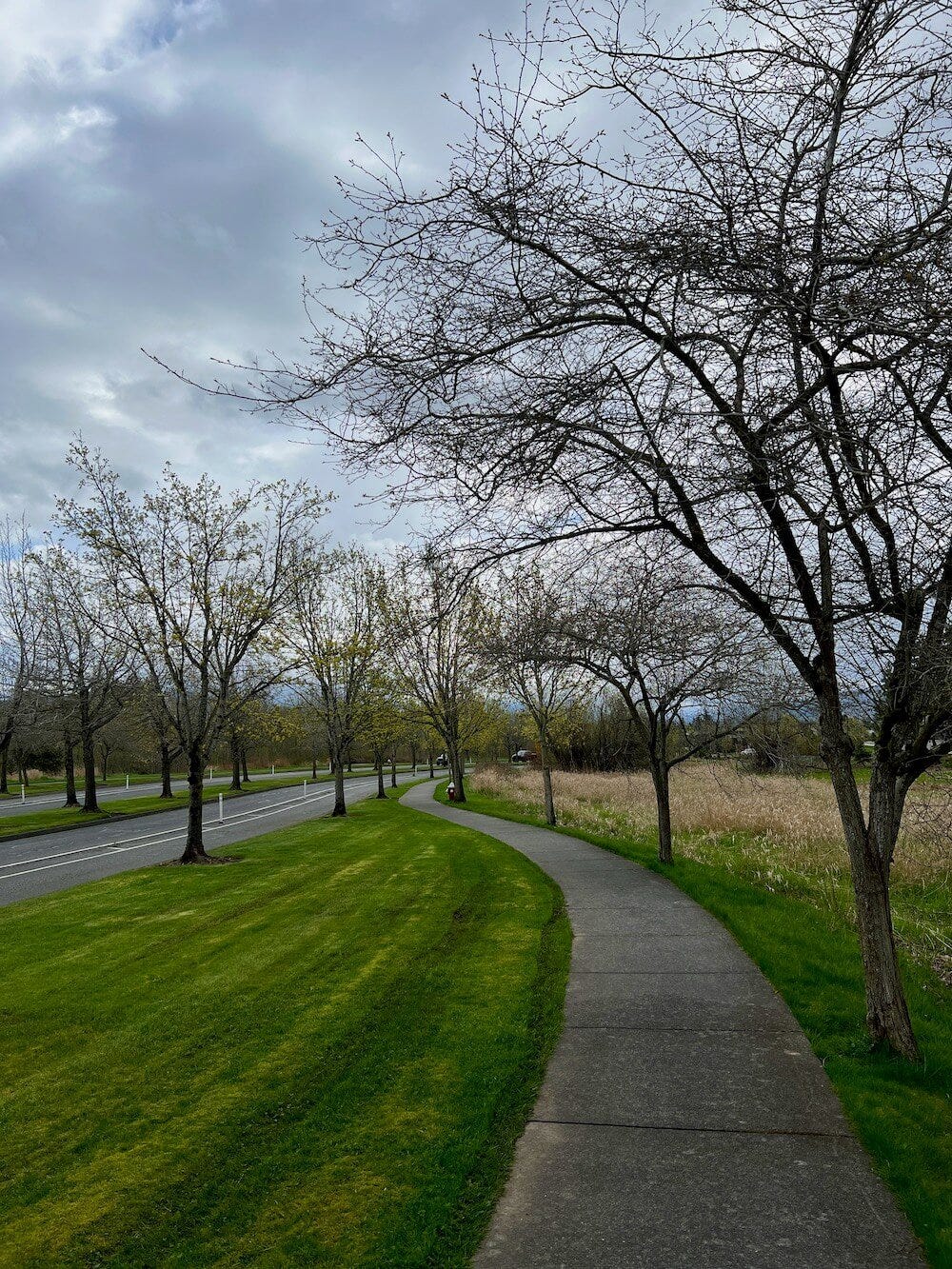 Trees still bare but signs of spring everywhere
In many ways it was a long week, especially as I spent most of it on my own since my husband was on a business trip. But I made sure I had healthy foods in the house before he left, planned easy to make meals and one day a friend brought me a Reuben sandwich (which I love!) for lunch and I accounted for it and enjoyed it as well my friend's company.
So now it is a week later and I've lost 7 lbs and my knee is getting better and I am so grateful to myself for honoring my promise under not easy circumstances.
On a final note, I really enjoyed setting up my planner for this next quarter. When I transfered my milestones I saw that I still have 80 lbs to go until my goal weight. That means that since starting my program two years ago I've kept off 20 of the 60 lbs I had lost in 2020, which was a happy realization. My weight chart has been very up and down over the last few years and one of my other goals is to work on my consistency and to really do this slowly and steadily.
Have a lovely weekend!